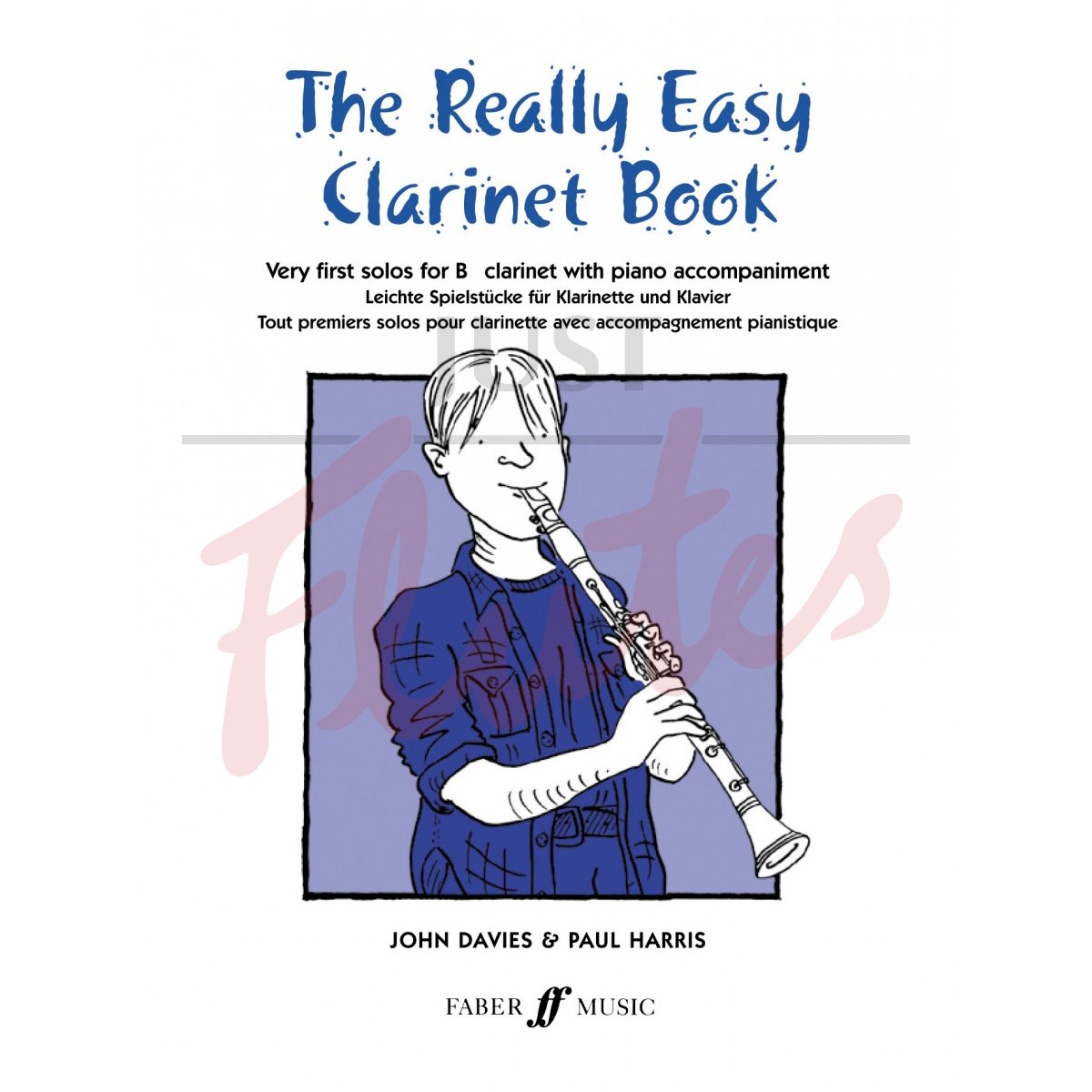 The Really Easy Clarinet Book
Approved Exam Music
Recommended for the following exam grade(s):
ABRSM exam syllabus
Grades: 1, 2
From the Publisher
If you can play a few notes on an instrument then you are ready for this book. Imaginative little pieces for the absolute beginner - traditional tunes, classics and original pieces with piano accompaniment.
Difficulty guide:
1-2
Difficulty level, roughly compared to ABRSM exam grades. 0 is beginner, 9 is advanced (beyond grade 8).
Contents
Setting Off
Pony Ride
Beguining
Eating Someone Else's Bread and Jam- Satie
The Birch Tree- Traditional Russian
Quelle est cette odeur agreable? - French Carol
Cowkeeper's Tune- Norwegian Folk Song
The Little Dove- Traditional Czech
Lullaby- von Weber
Popcorn
The Drunken Sailor- Sea Shanty
Navaho Sunset
Landler- Diabelli
Break Dance
A Picture of Her Face- Joplin