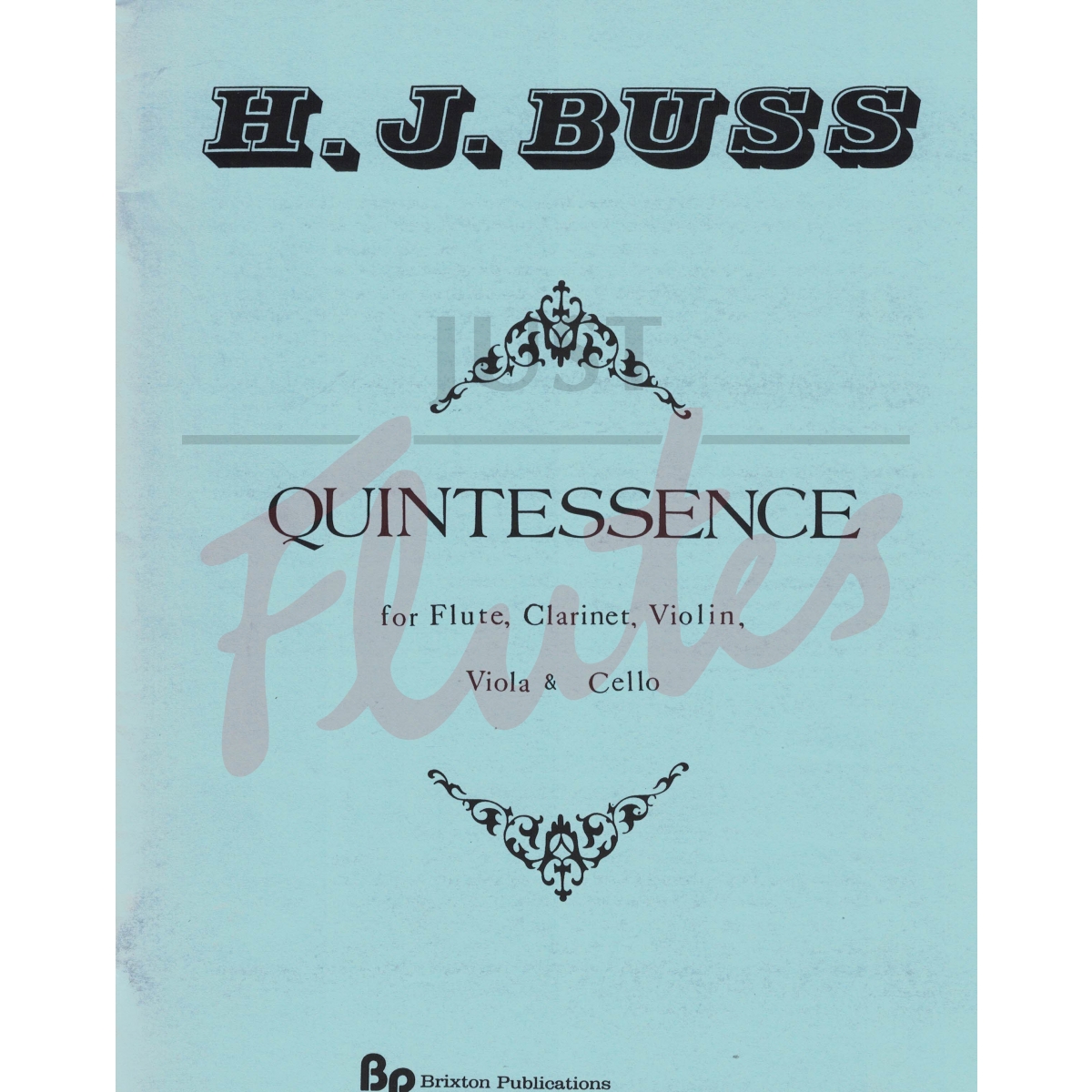 Quintessence for Flute, Clarinet, Violin, Viola and Cello
Interesting, worth a look
From the Publisher
Quintessence was composed during 1982. It is divided into three colourful and contrasting movements: The first is characterized by an elaborate contrapuntal dialog between the flute and the clarinet over an energetic ostinato in the strings. The second is mysitical in nature, and in the third (entitled Energetic) a central section featuring the cello is surrounded by sections with exciting, driving ostinati and intricate counterpoint.
Performance duration (approx): 13'00
Difficulty guide:
9
Difficulty level, roughly compared to ABRSM exam grades. 0 is beginner, 9 is advanced (beyond grade 8).
Movements
Effluent (5.15)
Ethereal (3.20)
Energectic (4.10)