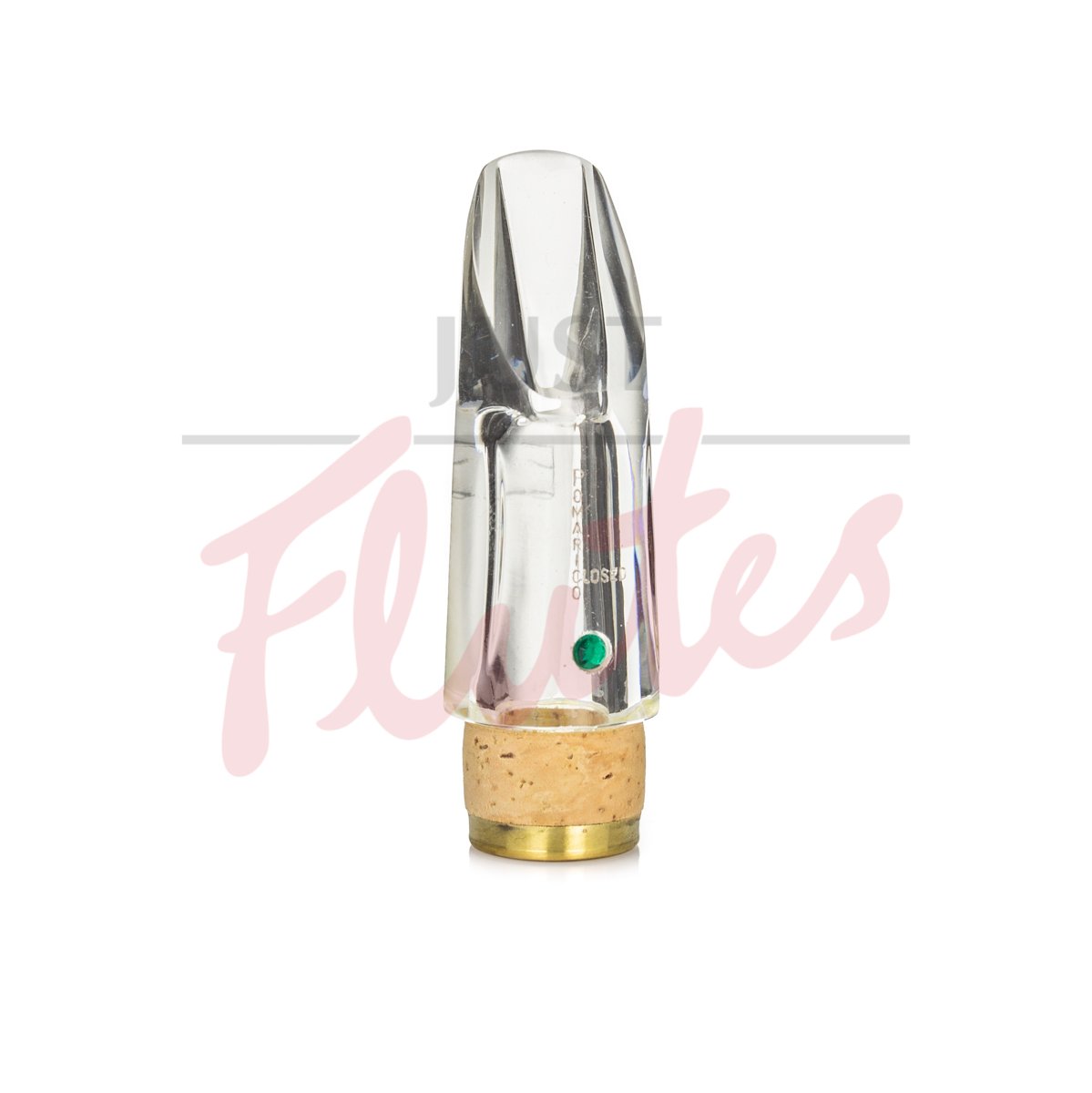 Pomarico "Ruby" Crystal Clarinet Mouthpiece
Manufacturer's Description
This material is absolutely the best sound conductor, the most hygienic and will not change its shape over time.
Each of our mouthpieces is entirely hand made, in pure Italian crystal from Tuscany.
Being the biggest producers of crystal mouthpieces, we are able to offer very high quality products at a very reasonable price; For this reason Pomarico mouthpieces are played and appreciated world-wide.
Our Description
Crystal clarinet mouthpiece
Ligature and cap not included
Tip openings
Emerald: 1.02mm (18mm facing)
Nigun: 1.07mm (18mm facing)
Ruby: 1.09mm (18mm facing)
Sapphire: 1.15mm (20mm facing)
Diamond: 1.25mm (20mm facing)