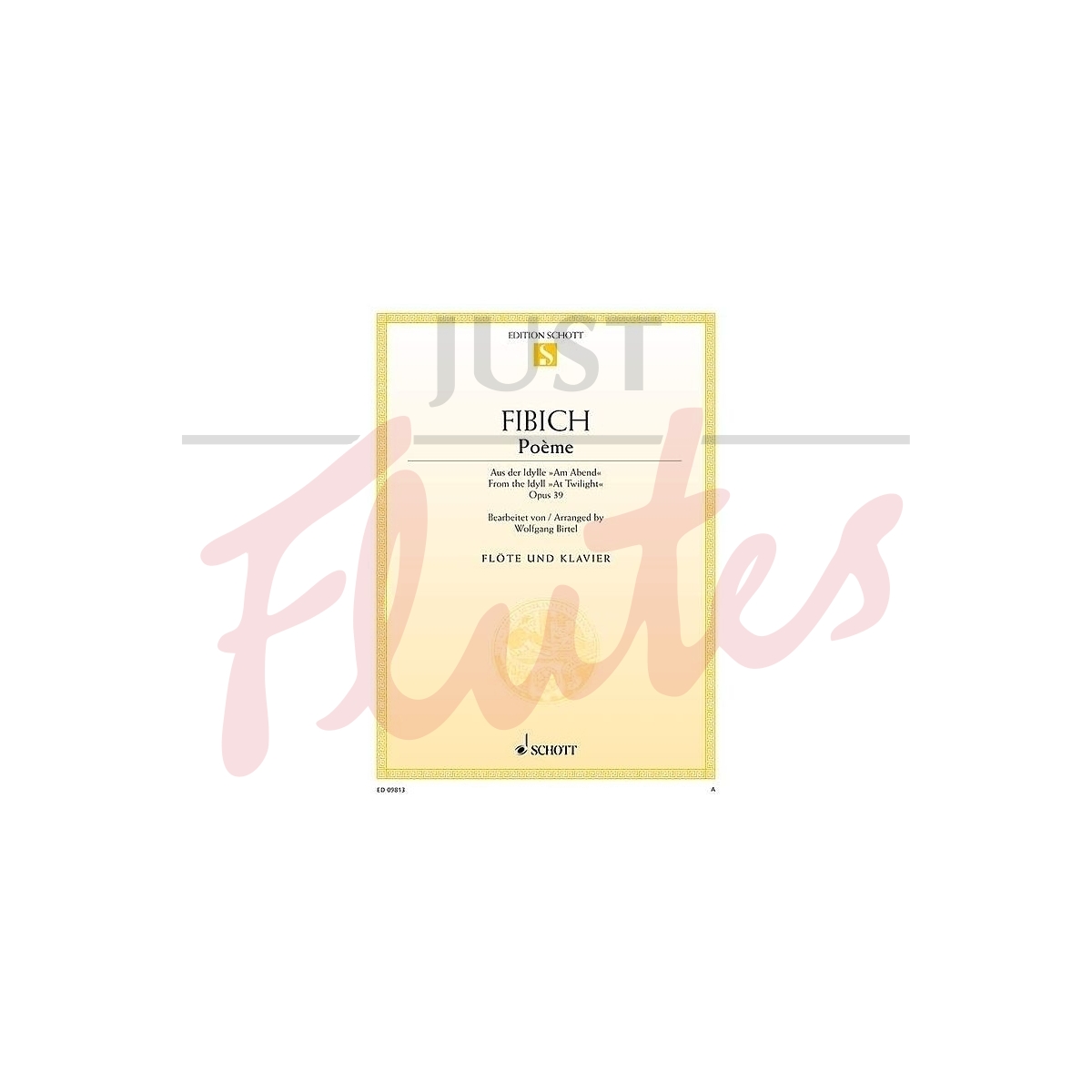 Poème from "At Twilight" Op39
Approved Exam Music
Recommended for the following exam grade(s):
ABRSM exam syllabus
Grades: 5
Our Description
The reputation of the Bohemian composer Zdenek Fibich (1850-1900) has always been somewhat overshadowed by that of Bedrich Smetana and Antonín Dvorák. This is a pity, for Fibich, though he died young, made an equally important contribution to the emerging Czech national styl with his wide range of compositions. After starting piano lessons with his mother as his first teacher, the boy went on to music school in Prague and then to the Leipzig Conservatoire, where he learned his craft as a composer. He spent a few months teaching piano in Paris and then continued his studies with Vinzenz Lachner in Mannheim. Prague was eventually to become the centre for Fibich's musical activities: as his dream of a post at the Conservatoire remained unfulfilled, his main employment was giving private music lessons and as a composer Zdenek Fibich wrote works for many musical genres: vocal and chamber music, piano pieces and orchestral works, operas, stage music and melodramas, literary recitals with orchestral accompaniment to which he gave a new lease of life. There are biographical traces to be found in the 376 piano pieces of the collection 'Moods, Impressions and Reminiscences' Op. 41, written in 1892-98: this tells of his love for his pupil Anezka Schulzová in the form of a 'piano diary'. Its four volumes were frequently a source of material for other works, such as the symphonic poem 'In the Evening' Op. 39 (also known as 'A Summer's Evening' and 'At Twilight'), written in 1893. For his second subject in this 'Idyll' Fibich used the minature no. 139, entitled 'Lento', from his collection of piano pieces. The violinst Jan Kubelík played the melody from 1908 onwards with the title 'Poème', and the work is still known today under this title: its easy charm has made it a favourite tune in the classical repertoire. This arrangement is based on the orchestral version from which other material was adapted for the Prelude.
Difficulty guide:
4-5
Difficulty level, roughly compared to ABRSM exam grades. 0 is beginner, 9 is advanced (beyond grade 8).
Item Details
Instrumentation
Part 1: Flute or Oboe
Part 2: Piano
Category:
Romantic Flute and Piano Music
Publisher:
Schott
Publisher's reference:
ED09813
Our Stock Code:
985536
Media Type:
Paperback