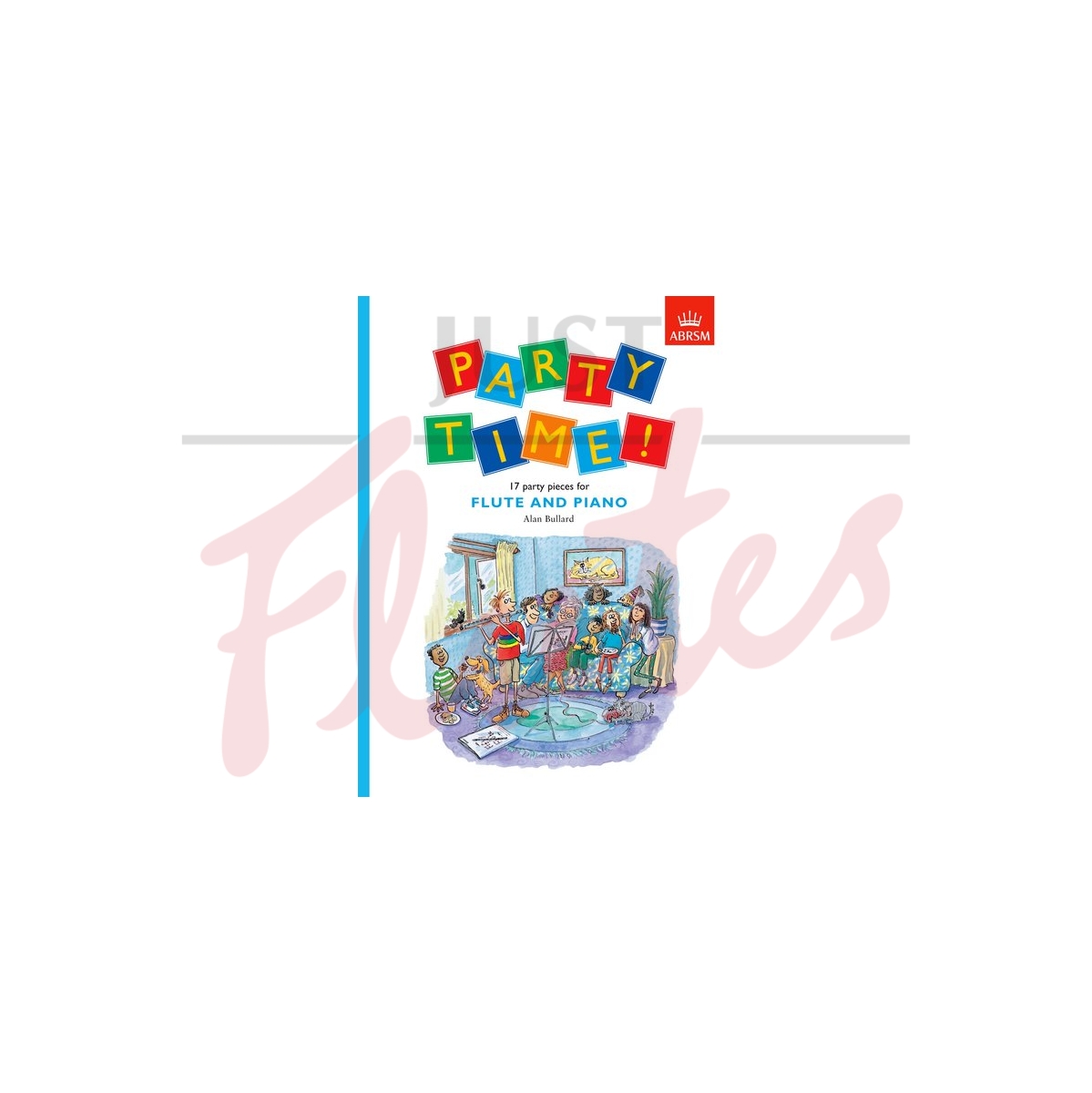 Approved Exam Music
Recommended for the following exam grade(s):
Music Medals syllabus:
Copper
ABRSM exam syllabus
Grades: Prep Test
Our Description
These 17 pieces for flute and piano are ideal for every party time and conjure up a variety of scenes and images to fire the young player's imagination. They have also been cleverly written to practise basic fingering patterns and simple technical problems, and are arranged in progressive order of difficulty. Children will enjoy playing the toe-tapping 'Rumba', the sweetly lyrical melody in 'Day-dreaming' and the ingenious 'B-A-G Rag', which only uses the notes of its title. And everyone will love the witty and lively cartoons printed alongside some of the pieces. Many of the pieces are suitable for ABRSM's Prep Test.
Difficulty guide:
1
Difficulty level, roughly compared to ABRSM exam grades. 0 is beginner, 9 is advanced (beyond grade 8).
Contents
The B-A-G Rag
Left-hand Latin
Country Walk
Lost and Lonely
See-saw
Rhumba
Lullaby
Rock Steady
Bluesy-boogie
Winter Wood
Day-dreaming
Hopping Along
Royal Ceremony
Skipping Song
Shadow-puppets
Graceful Waltz
Square Dance
Item Details
Instrumentation
Part 1: Flute
Part 2: Piano
Category:
Accompanied Pop Flute Albums
Publisher:
ABRSM Publishing
Publisher's reference:
9781854729224
Our Stock Code:
935364
Media Type:
Paperback (18 pages [score])