Pale Views for Alto Flute

Staff Pick
"Extremely effective!"
This is a really good piece to showcase a complete range of alto flute techniques. Athanasiadis uses colours and swirls of notes rather than a multitude of contemporary techniques to create his desired effects although flutter tonguing, harmonics and varying vibrato speeds do contribute. Contrasting dynamics as well as rhythmic complexities and full use of the compass add to the challenge. 'Imaginative' immediately opens up an uncertain sound world using the soft low register and harmonics at a slow speed to weave it's magic. The second movement is a flurry of notes, 'Simple' uses a recurring simply constructed motif, whilst Serene develops more soft colours through increasing speeds and decreasing dynamics to bring the work to an atmopheric conclusion. It's all extremely effective. You don't have to be an alto flute virtuoso to play it but it would help!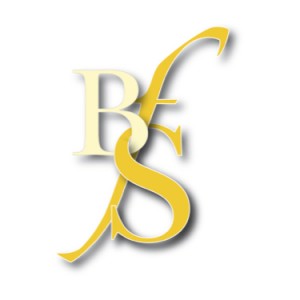 Pan - Journal of the British Flute Society
This is an eight-minute piece for solo alto flute, in four movements. Written in 2003, it has only recently been in this published version. Taking its title from the Kazuko Ishiguro novel A Pale View of the Hills, the music depicts 'contrasting states of present and past, kindness and cruelty, tranquility and disturbance'. The slow opening movement begins with a sence of stillness, and develops into an exploration of pitch and timbre, with techniques such as harmonics and fluttertonguing providing alternations of colour and texture. Phrases appear and disappear with frequently very soft beginnings and ends; one can almost imagine that the music still exists in the brief silences between the phrases, but that we just can't hear it. The turbulant second movement provides a technical challenge with its detailed chromatic writing. Demonstrating the alto flute's ability to be agile, this movement is marked flowing' and with triplet semiquqavers at crotchet 126, this is great for advanced players to get their teeth into. In contrast with this sudden burst of energy, the third movement is marked simple, and is built around the rhythmic motif of five quavers and a crochet, which is gradually developed as the movements unfold. Here the relatively wide intervals require a controlled air flow, making this also an excellent technical study. The final movement comnbines some of the chromatism and triplets of the second movement into a more serene pace, but a gradual accel to the end gives a sence of overreaching drama. Athanasiadis' harmonic language is essentially tonal, but with the chromaticsm providing an extra element of interest. This is an enjoyable piece which presents a range of different challenges to intermediate/advanced players. It is a welcome addition to the published repertoire for alto flute, and ideal for anyone looking for repertoire by living composers. My one niggle with this edition is that the page turns have been poorly thought out; The final line of the first movement is over a page turn, and the second and fourth movements also all have impractical page turns. However, this is a small point and the music is worthy of attention.
Carla Rees
From the Publisher
Pale Views was inspired by Kazuo Ishigaros' first novel A Pale View of Hills. The music oscillates between tonality and chromaticism portraying the contrasting states of present and past, kindness and cruelty, tranquility and disturbance featured throughout the novel.
Performance duration (approx): 8'00
Difficulty guide:
9
Difficulty level, roughly compared to ABRSM exam grades. 0 is beginner, 9 is advanced (beyond grade 8).
Movements
Imaginative
Flowing
Simple
Serene