Orchestral Excerpts for Flute with Piano Accompaniment, Vol 2

Staff Pick
"A worthwhile purchase that will last a lifetime."
This is a really useful book for players wishing to gain an insight into the world of orchestral music. The use of piano reductions of the orchestral scores means that in addition to simply learning the extract, all possible harmonic and ensemble interpretations can be worked on extensively ahead of any rehearsal. This really gives you a head start and will inevitably increase your confidence levels. Baxtresser writes helpful notes about each extract too, pointing out pitfalls that may not be immediately obvious. There are sections with advice on playing in opera and ballet orchestras and taking auditions, all supported by her wealth of experience. This will be a worthwhile purchase that will last a lifetime.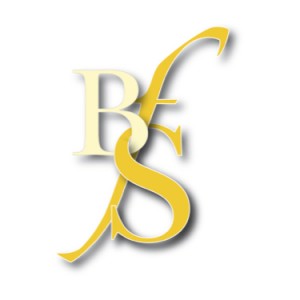 Pan - Journal of the British Flute Society
The first volume of Baxtresser's Orchestral Excerpts, published in 1995, is already a key element of many players' repertoire libraries, so this secind volume arrived with some anticipation. This new book includes a wider range of works, including extracts from opera, ballet and film. The flute parts are laid out in the form they are likely to be seen in the orchestra, keeping page turns in place and using the editions that are most commonly found in orchestral libraries. Piano accompaniments are provided to help flute players understand the hamonic context of each of the extracts, and a detailed preface provides numerous aspects of good advice based on Baxtresser's impressive career as Principal Flute of the New York Philharmonic.
We are also treated to a detailed commentary on opera and ballet by Adria Sternstein Foster, Principal Flute of the Kennedy Center Opera House Orchestra, and the piano reductions are made by Teddy Niedermaier. Amal Gochenour, piccolo player of the Baltimore Symphony Orchestra is the project's research associate, with Daniel Dorff serving as editor. This is quite a formidable team of contributors, and each of them plays an important part in the success of this volume.
The repertoire ranges from Tchaikovsky ballets to Shostakovich Symphonies and John Williams film scores; there are also extracts from Stravinsky, Mahler, Beethoven and JS Bach, among others. Each excerpt is introduced with a useful commentary on each one, as well as a list of any errata that should be noted. Some of the more difficult to read original parts are transcribed for easier learning, but the originals are also presented to give players experience of what to expect within the orchestral world.
Priced roughly the same as a private lesson, the advice given in this book makes it well worth the cost; while many of the excerpts can be found elsewhere, the hints and tips included with them means that this is an essential volume for anyone interested in persuing an orchestral career in either the professional or amateur arena.
Carla Rees
From the Publisher
Orchestral Excerpts for Flute with Piano Accompaniment has transformed the literature and become the standard excerpt book since its release in 1995. The original collection presents excerpts as you'll see them on auditions and orchestra stands, enhanced with Baxtresser's insightful commentaries on preparing each excerpt. Prefatory essays and piano accompaniments add further resources to best prepare for auditions and life as an orchestra player. Orchestral Excerpts for Flute, Volume 2 with Piano Accompaniment provides all the same features for thorough preparation of another 56 excerpts drawn from 27 works including Tchaikowsky ballets, Strauss tone poems, John Williams film scores, and a wealth of essential repertoire from Bach through Stravinsky.
Finalist: NFA Newly Published Music Awards 2020.
Difficulty guide:
8-9
Difficulty level, roughly compared to ABRSM exam grades. 0 is beginner, 9 is advanced (beyond grade 8).
Contents
Learning and Studying Excerpts Today
How to Use This Book
Flute Parts – The Music You Will Use
Learning to Take a Successful Audition
Personal Preparation
The Audition – To Win or to Learn
Playing in an Orchestra
Playing in Opera and Ballet Orchestras
BACH, JOHANN SEBASTIAN: Mass in B Minor, BWV 232
BARTOK, BELA: Concerto for Orchestra
BEETHOVEN, LUDWIG VAN: Symphony No. 7 in A Major, Op. 92
BERLIOZ, HECTOR: Symphonie Fantastique, Op. 14
GOUNOD, CHARLES: Petite Symphonie
MAHLER, GUSTAV: Symphony No. 9, Symphony No. 10
MOZART, WOLFGANG AMADEUS: The Magic Flute, K. 620
PISTON, WALTER: The Incredible Flutist
RIMSKY-KORSAKOV, NICOLAI: Scheherazade
SCHUMANN, ROBERT: Symphony No. 1, "Spring," Op. 38
SHOSTAKOVITCH, DMITRI: Symphony No. 5, Op. 47, Symphony No. 6, Op. 54, Symphony No. 15, Op. 141
STRAUSS, RICHARD: Der Rosenkavalier, Op. 59, Don Juan, Op. 20, Ein Heldenleben, Op. 40, Symphonia Domestica, Op. 53
STRAVINSKY, IGOR: The Firebird, Jeu de Cartes, Symphonies of Wind Instruments
TCHAIKOVSKY, PETER ILYITCH: The Nutcracker, Op. 71, Sleeping Beauty, Op. 66, Swan Lake, Op. 20
WILLIAMS, JOHN: Harry Potter and the Prisoner of Azkaban, Star Wars, War Horse