One Ann Arbor Morn for Flute, Alto Flute, Bass Flute or Contrabass Flute
Shipping calculated at checkout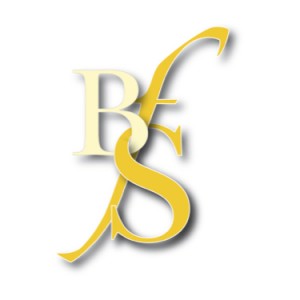 Pan - Journal of the British Flute Society
These three movements for three flutes (C flute, alto and bass or contrabass) depict scenes from the composer's childhood— trees, parks, rivers, a sunny weekend… and a cheeky squirrel! Gentle flowing lines in the first two movements conjure up a bright, leafy morning through pastoral 6/8 melodies and trickling legato phrases. As this piece was commissioned for a friend of the composer to celebrate the acquisition of her new alto flute, the alto really shines, especially in the second movement, Morningtide Promise, where it carries some beautiful semiquaver passages.
Following all this beauty and poise, the third movement, Agent McSquirrel and the New Feeder Caper, bursts into comical life, reminding us that this piece has its roots in childhood memories. The bass/contrabass really comes into its own here with low bluesy elements whilst huge dynamic contrasts bring out a feeling of drama in the 'chase'.
The first two movements are technically not too difficult but do require good control of the upper ranges in the alto and bass. The third is considerably more complex in terms of speed, articulation, syncopated rhythms and the ability to coordinate as an ensemble at a fast and furious tempo. In general, it's an atmospheric piece which shows off the qualities of the low flutes well whilst being approachable for players and audiences.
Rachel Shirley
From the Publisher
One Ann Arbor Morn is a quaintly touching suite of scenes from the composer's childhood, scored for the rich and rare trio instrumentation of C Flute, Alto Flute, and Bass (or Contrabass). I. Through the Arbor is a bucolic recollection of trees, parks, and rivers. II. Morningtide Promise begins with an Alto solo; it is a sunny weekend when life was simple. III. Agent McSquirrel and the New Feeder Caper is not only the scherzo suggested by its playful title, but a steamy flute trio tinged with the film noir jazz suggesting detectives investigating the latest burglary caper.
Performance duration (approx): 7'
Movements
Through the Arbor

Morningtide Promise

Agent McSquirrel and the New Feeder Caper
Item Details
Instrumentation
Part 1: Flute
Part 2: Alto Flute
Part 3: Bass Flute or Contrabass Flute
Category:
Flute Trio Music: Three Mixed Flutes
Publisher:
Falls House Press
Publisher's reference:
FH0502
Our Stock Code:
1457087
Media Type:
Paperback - Score and parts (20 pages [score])