Nonsense! [Flute Quartet and Narrator]
Shipping calculated at checkout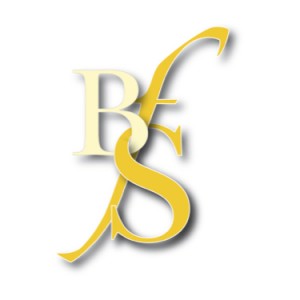 Pan - Journal of the British Flute Society
Nonsense! is an exciting and engaging piece dedicated to Atarah Ben-Tovim, MBE, composed for flute quartet and narrator. With words originally from Edward Lear's 1846 Book of Nonsense, Orriss has composed six welcoming and enticing movements to accompany the infamous literature, creating a wonderfully theat-rical piece of music.
The parts are equally matched throughout, with no line feeling neglected or always in the spotlight. The alto flute is used consist-ently throughout, but flute 1 must double on piccolo at times, and flute 3 switches onto bass. The harmony used throughout the work is lovely, easy on the ear, and creates a perfect soundtrack to the dialogue performed by the narrator. Additionally, each movement has very clear instructions for tempo and mood, varying from Meanly to a Hypnotic Waltz to Irritato, which will help all the performers to understand the mood and atmosphere intended by Orriss for each movement.
Included with the music are extremely useful performance notes, outlined for each movement, ensuring accuracy within performance; how to execute the trills, actions for the narrator and detailed descriptions of the sound effects performers should be aspiring for. Throughout the six movements, there are occasional requirements for flutter tongue, singing whilst playing, and residual tones. These techniques do not form the groundwork for each movement, but simply add to the texture of the piece, therefore, they are a welcome challenge for performers who are new to extended techniques.
Overall, I believe Nonsense! is a great asset to the flute quartet repertoire, particularly if you are looking for something a little bit quirky, fun, and theatrical, without consuming too much time in your programme.
Elise Fairbairn
From the Publisher
Six of Edward Lear's Nonsense poems are set here for advanced Quartet with Narrator. The essential character of each limerick is captured in half a dozen short movements, featuring a brute of a bee, a mean harpist, a sentimental waltzing bluebottle, a lady with a fly-away bonnet, a man dying of boredom, and a very itchy flea! Also available for a larger ensemble (OR005b) with narration from within the group.This highly entertaining and unusual set of pieces is dedicated to Atarah Ben-Tovim.
Our Description
Finalist, NFA 2018 Newly Published Music, Flute Quartet Category
Performance duration (approx): 5'00
Difficulty guide:
8-9
Difficulty level, roughly compared to ABRSM exam grades. 0 is total beginner, 9 is advanced (beyond grade 8).
Item Details
Instrumentation
Part 1: Flute doubling on Piccolo
Part 2: Flute
Part 3: Flute doubling on Bass Flute
Part 4: Alto Flute
Part 5: Narrator
Category:
Flute Quartet Music: Four Mixed Flutes
Publisher:
Wonderful Winds
Publisher's reference:
WWOR005A
Our Stock Code:
1401325
Media Type:
Paperback - Score and parts (24 pages [score])