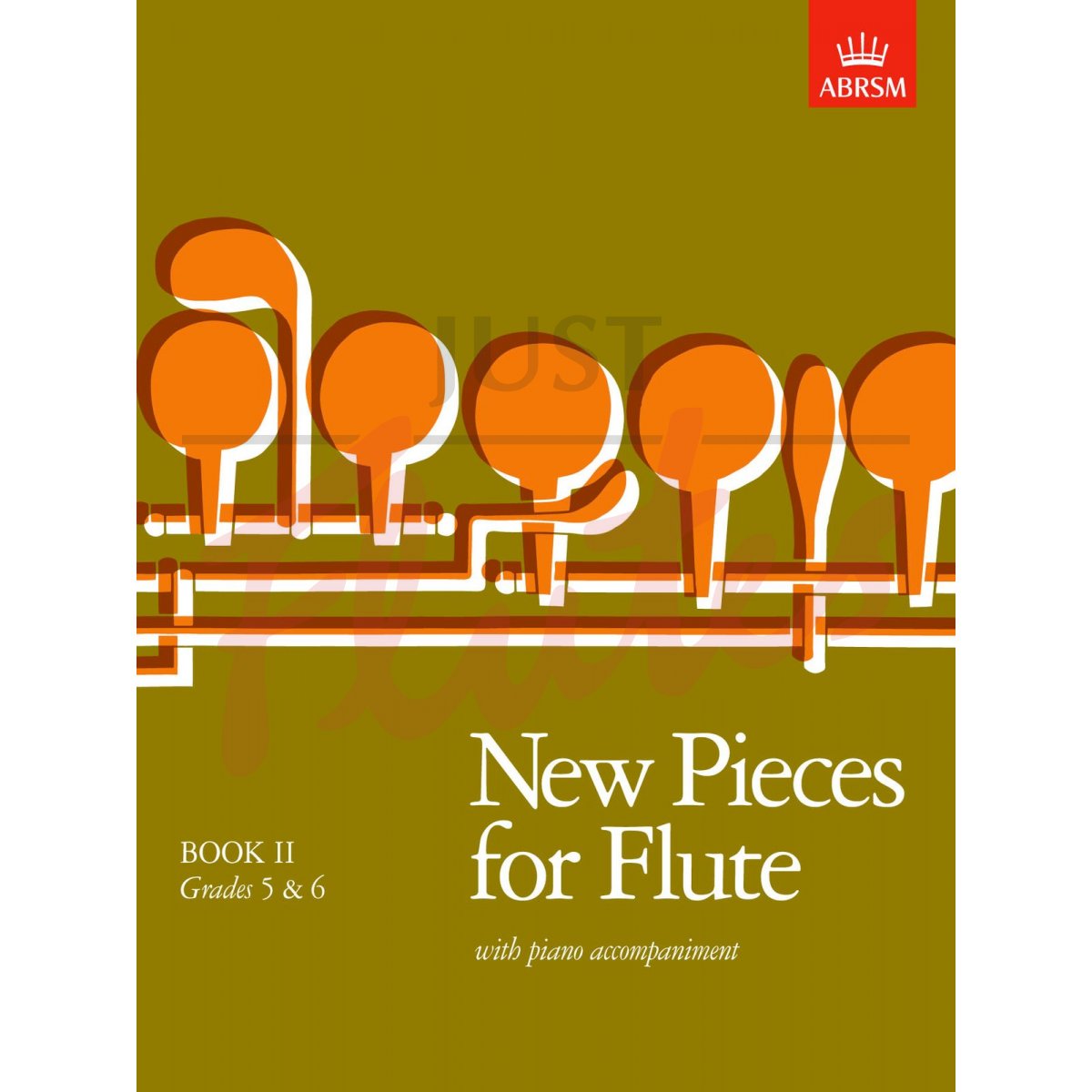 New Pieces for Flute Book 2
Compilation

Approved Exam Music
Recommended for the following exam grade(s):
ABRSM exam syllabus
Grades: 6
Our Description
This collection of 19 pieces (in two volumes) was specifically commissioned by ABRSM to provide useful core material for its flute syllabus. The appealing variety of rhythms, styles and moods and the progressive introduction of new technical accomplishments throughout the two volumes will provide invaluable repertoire-building material for teachers from Grades 3-6.
Difficulty guide:
5-6
Difficulty level, roughly compared to ABRSM exam grades. 0 is beginner, 9 is advanced (beyond grade 8).
Contents
Hall Pan Pastoral
Dodgson Circus-Pony
Horovitz Arabesque
Stoker Scherzando
Brown Dance
Brown Pastorale
Baxter Pastorale
Baxter Rondino
Lambert Perpetuum Mobile
Kelly Prelude Francais