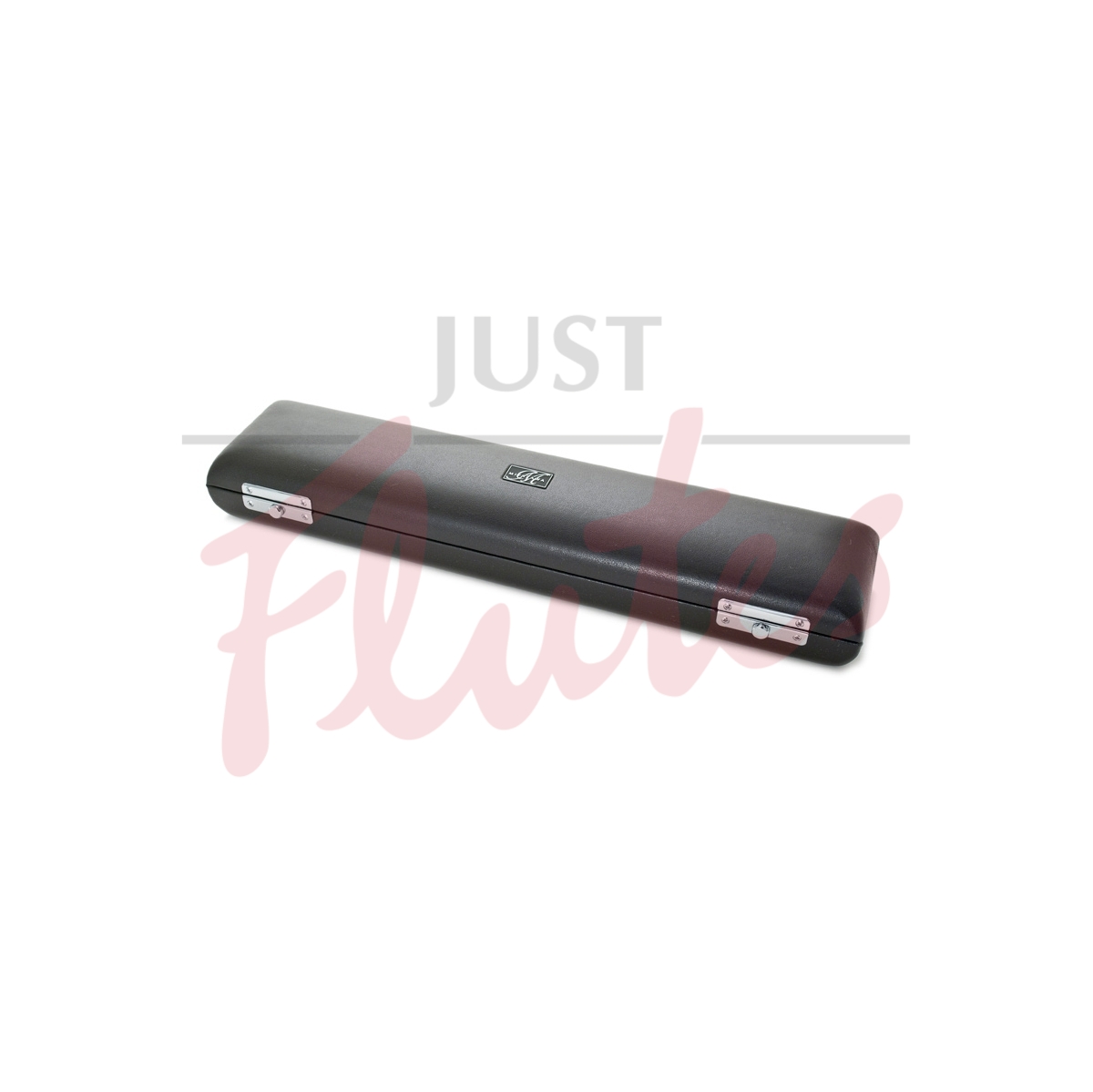 Miyazawa Faux Leather C-Foot Flute Case (PB102-PB402)

(1)
Read reviews
|
Write a review

We aim to offer the best possible value for our products, taking into account our comprehensive choice, Perfect Performance Plan, service levels and expertise. Learn More/Price Match
Our Description
Faux leather-covered wood case as supplied with Miyazawa intermediate flutes. Suitable for most flutes.
Please note: Makes and models of flute can vary considerably in the length of the joints. If your flute is not one of the models listed above, please contact us prior to ordering to ensure a good fit for your flute.
About Miyazawa
Miyazawa Flutes was founded in 1969 by Masashi Miyazawa. Mr. Miyazawa founded the company with a dream to create a better instrument. With his background in the design and manufacture of professional flutes, Miyazawa successfully brought together traditional craftsmanship with advanced technologies, a principle which still applies today. This dedication to the best of the old and the new gave birth to an instrument that exceeded even his lofty expectations. In 2005, Miyazawa introduced the Brögger System™. Designed by famed flutemaker Johan Brögger, the Brögger System™ features an innovative pinless mechanism allowing precise adjustments and balance of the spring tension of each individual key, resulting in a more even, effortless feel for the flutist. This mechanism is exclusively available on Miyazawa flutes.
Specifications
Hover over the styled text for a short definition, or click for a more detailed explanation.
Internal dimension lengths:
Flute Headjoint: 225mm
Flute Body: 364mm
Flute Footjoint: C-foot 131mm, B-foot 167mm