Masterpieces for Solo Flute
Compilation


(1)
Read reviews
|
Write a review
Exceptional value for money

Highly recommended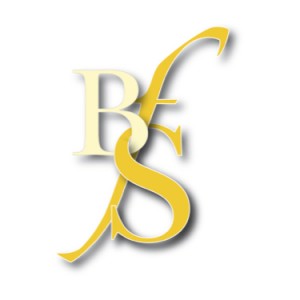 Pan - Journal of the British Flute Society
This is a collection of 31 works for solo flute spanning the history of the instrument. Many of the works included are also to be found in other, similar collections, but they represent the 'classics' of the repertoire that belong in every serious flute player's library. These works include Ecos by Hotteterre, a selection of Telemann Fantasias, the solo sonatas by JS and CPE Bach, one of the Kuhlau Fantasies, Syrinx, the Karg-Elert Chaconne, and seminal works from the Twentieth Century by Varèse, Berio, Hindemith, Honegger and Fukushima. There are also some surprising, and very welcome, additions, in the form of Rousseau's Le Printemps de Vivaldi, short pieces by Koechlin and Nielsen, Ruth Crawford-Seeger's Diaphonic Suite No. 1 and Dohnányi's Passacaglia. This is a remarkable collection of works, presented beautifully with fold-out pages to avoid page turns.
This edition has been revised by Takaaki Horiuchi to take into account many different sources and to update the original editions to reflect knowledge which has since come to light. The changes are clearly annotated, and a list of sources is provided, maintaining a welcome scholarly approach. This book provides an excellent introduction to the flute's solo repertoire in one volume, making it a perfect gift for graduating students, as well as being an essential item in any flute player's music library
Carla Rees
Difficulty guide:
7-9
Difficulty level, roughly compared to ABRSM exam grades. 0 is beginner, 9 is advanced (beyond grade 8).
Contents
Ecos (Hotteterre)
Fantasia No 1, TWV40:1 (Telemann)
Fantasia No 6, TWV40:6 (Telemann)
Fantasia No 7, TWV40:7 (Telemann)
Partita in A minor BWV1013 (JS Bach)
Caprice, QV3: 1.13 Quantz
Gigue en Rondeau (Blavet)
The Spring of Vivaldi (Rousseau)
Sonata in A minor, Wq132 (CPE Bach)
Variations on "Là ci darem la Mano"(Mercadante)
Fantasia No. 1 Op38 (Kuhlau)
The Groves of Blarney (Lindsay)
Chant du Vent (from "Eight Salon Etudes") (Donjon)
Etude No 3 from Op 15 (Andersen)
Syrinx (Debussy)
Partita, Op51 (Lauber)
.... pierce with bolts Error and Stupidity (Les chants de Nectaire Vol 1, Op198) (Koechlin)
Mocking Laughter (Les chants de Nectaire Vol 1, Op198) (Koechlin)
Prayer of someone sick (Les chants de Nectaire Vol 1, Op198) (Koechlin)
Allegretto (from music for "Aladdin") (Nielsen)
Children are playing (Nielsen)
Chaconne (Karg-Elert)
Sonata "Apassionata" (Karg-Elert)
Diaphonic Suite No. 1 (Crawford Seeger)
Density 21.5 (Varèse)
Danse de la Chevre (Honegger)
8 Pieces (Hindemith)
Trois Pièces (Ferroud)
Passacaglia (Dohnányi)
Sequenza (1958 version) (Berio)
Mei (Fukushima)