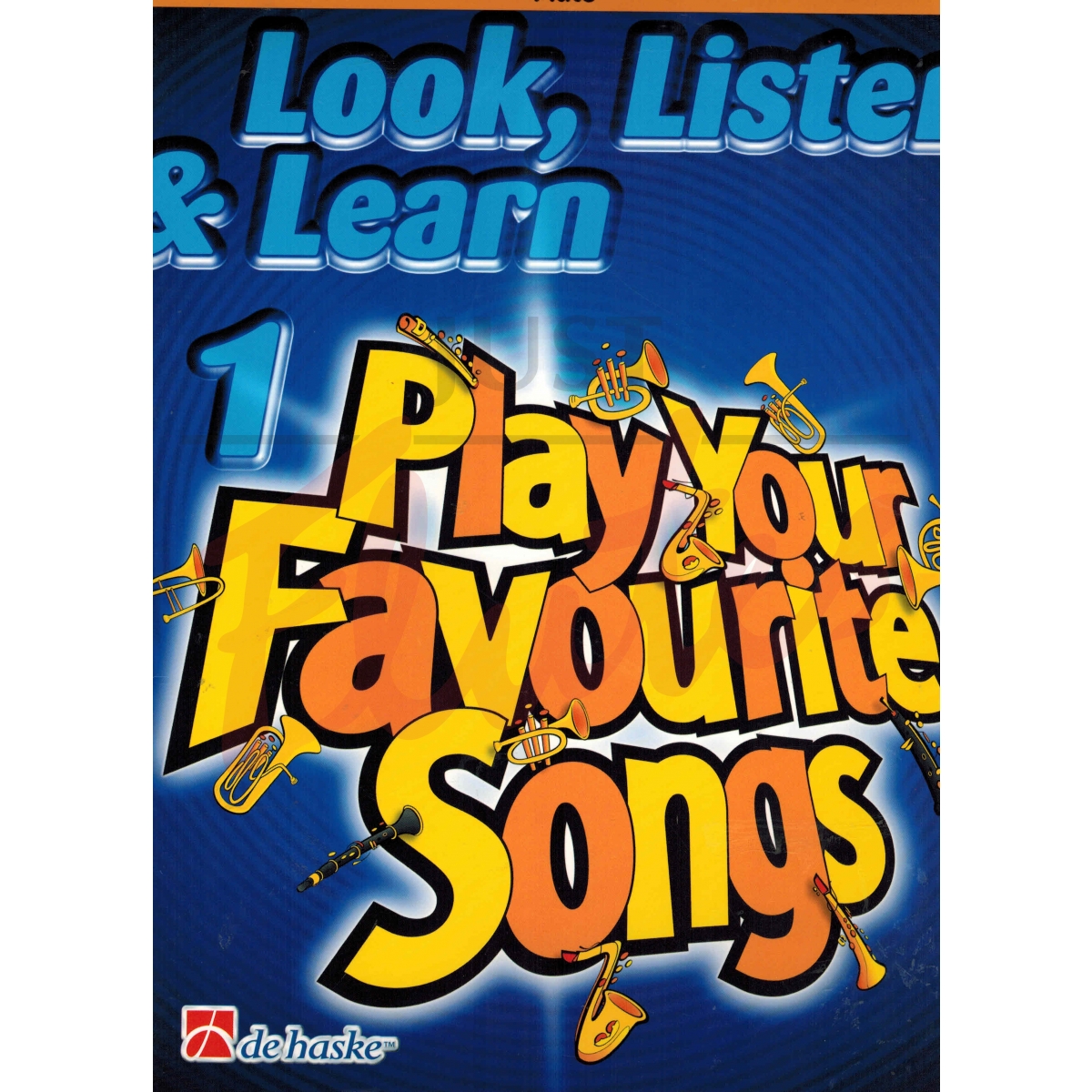 Look, Listen & Learn: Play Your Favourite Songs [Flute] Book 1
Great for teachers

Staff Pick

Editor's Choice
Approved Exam Music
Recommended for the following exam grade(s):
Music Medals syllabus:
Copper
Staff Pick
"A brilliant little book!"
This is just the perfect book for October! It should be left open on the music stand so that young players can just dip into it when they like. The tunes are famous and arranged progressively - anyone who started in September should be able to manage at least the first page by now. There's even a selection of Christmas carols to add extra incentive to the practice over the next couple of months. Good value too - brilliant!
Difficulty guide:
1
Difficulty level, roughly compared to ABRSM exam grades. 0 is beginner, 9 is advanced (beyond grade 8).
Contents
Au Clair de la Lune
Merrily We Roll Along
Suo-Gan
Saint Margarita's Lullaby
Irish Lullaby
Little Bird
Fais Do Do
A-Tisket A-Tasket
Go Tell Aunt Rhody
Come Let's Dance
London Bridge
Twinkle, Twinkle, Little Star
Old MacDonald
Hava Nagila
Clown Dance
Sawing, Sawing
The Blue Danube
This Old Man
Aura Lee
My Grandfather's Clock
Frere Jacques
Sweet Betsy from Pike
For He's A Jolly Good Fellow
Amazing Grace
Little Brown Jug
Skip to My Lou
Kookaburra
Oranges and Lemons
Liza Jane
The Cuckoo and the Donkey
J'ai du Bon Tabac
Tiritomba
Polly Wolly Doodle
The British Grenadiers
Sur le Pont d'Avignon
Hot Cross Bun
Morning Has Broken
Lullaby
The Cock is Dead
Yankee Doodle
Dona Nobis Pacem
Michael, Row the Boat Ashore
Oh My Little Augustin
Ode to Joy
Land of Our Fathers
Santa Lucia
Home on the Range
Camptown Races
Somebody's Knocking At Your Door
Goodnight Ladies
Tom Dooley
Auld Lang Syne
Military March
Czech Dance
Good King Wenceslas
I Saw Three Ships
Jolly Old St. Nicholas
O Come, All Ye Faithful
Once In Royal David's City
We Wish You A Merry Christmas
Deck The Halls
Away In A Manger
Rocking Carol
Jingle Bells
Silent Night