Little Helpers for Two Flutes [Playing score(s)]
Shipping calculated at checkout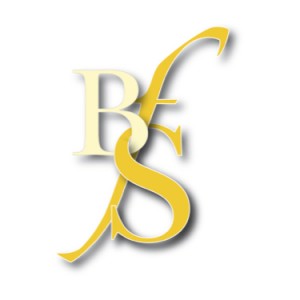 Pan - Journal of the British Flute Society
This collection of duets, inspired by different insects, is a selection of short pieces in an accessible modern style, and will appeal to intermediate to advanced level players of all ages looking for interesting yet appealing duets for concerts or just for fun.
Earthworms features a gentle syncopated melody that swaps between the parts throughout the piece. In spite of frequent changes of meter, the parts here are not particularly challenging and the repetitive nature of the melody means that the piece relies on the performers' expression to give interest throughout the performance. Both parts are well balanced as both are of an equal standard and hold the same amount of interest.
Cicada Wasps is stylistically very different and really reminiscent of buzzing insects! Both players will need a strong sense of rhythm here, but with that, this is one of those pieces that sounds more tricky than it is - the consistent semiquaver movement is often on repeated notes, and when it isn't the patterns fall relatively easily under the fingers in all but a handful of places. This movement needs an energetic performance to carry it off, but, with that, would be a fun and impressive showpiece.
In Cocooned a calmer mood takes over and a gentle quaver movement continues almost throughout. Like Earthworms, there is plenty of sope for melodic expression, although while there is interest in both parts, the majority of the actual melody is in the first part. There are some moments where tuning could be an issue, particularly towards the end of the movement where both parts are briefly in the third octave, but generally this will fit together relatively easily from an ensemble standpoint.
The final movement, Stingers, is a fun and lively end to the suite. The quick tempo combined with speed changes in the middle section, plenty of double tonguing in both parts, and the third octave writing in the first part all mean that both from an ensemble and technical perpective this is trickier than the other movements, but good leadership by both players and a command of their respctive parts will make this a fun and rewarding duet.
This is well presented and comes with two separate parts for both players. As each duo is printed over a double page, there is not need for page turns other than between movements. This is recommended for players wanting some fun, audience-friendly duets which can be played either as a set or as stand-alone pieces. They would be a good addition to a concert performaqnce, and could also be used for higher level students looking for interesting ensemble pieces.
Laura Beardsmore
From the Publisher
Schocker's flute duets often are inspired by nature, and the composer's love of gardening is reflected in a number of his works. Little Helpers refers to "nature's little helpers," those insects who help the plant kingdom thrive.
Performance duration (approx): 7'00
Difficulty guide:
6-8
Difficulty level, roughly compared to ABRSM exam grades. 0 is total beginner, 9 is advanced (beyond grade 8).
Movements
Earthworms
Cicada Wasps
Cocooned
Stingers
Item Details
Instrumentation
Part 1: Flute
Part 2: Flute
Category:
Duets for Two Flutes
Publisher:
Theodore Presser Company
Publisher's reference:
114-41955
Our Stock Code:
1452358
Media Type:
Paperback - Playing score(s) (8 pages [score])