Lechuguilla for Flute and Clarinet [Playing score(s)]
Interesting, worth a look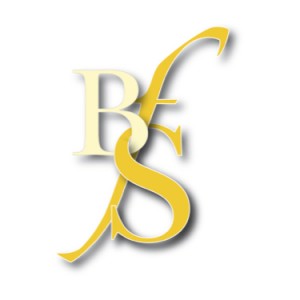 Pan - Journal of the British Flute Society
The Lechuguilla cave in New Mexico, USA, famous for it's dramatic geological formations, serves as the inspiration for this duet for flute and clarinet. Combining elements of graphic scoring with conventional rotation, this work is a good choice for players looking for something a little different.
The work opens with air sounds and key clicks in both instruments; these techniques are represented graphically and this notation is clearly explained in the start of the work. Conventinally notated interjections are gradually introduced, before a longer sections where both instruments are playing largely in rhythmic unison, although the sense of freedom of the opening remains, and key clicks and air sounds occasionally return. Both instruments are independent here in terms of dynamics, with each sometimes being more prominent whilst at other times stepping back. The middle section is Presto, written in conventional notation and in compound time. The final section, marked 'slowly and freely' and then 'ad lib', is a return to the mood of the opening; the graphic elements of the scoring return, overlapping with short interjections from both instruments, before the piece ends with a final gust of air from both players.
For those who are looking to explore graphic scoring for the first time, this would be a good first step as the desired effect is made clear in the performace notes, while the faster and more rhythmic sections of the piece are noted conventionally. The overall effect of the music is atmospheric and characterful and this is a fun and unusual piece for flute and clarinet duos to try.
Laura Beardsmore
From the Publisher
In the Carlsbad Caverns National Park system, Lechuguilla was known as a small historic site with little importance. It wasn't until 1986 that a group of cavers broke through to discover what would eventually become more than 136 miles of mapped passages and caverns, making this the fifth longest cave in the world. Several documentaries have witnessed the exploration of Lechuguilla, and access today is limited to approved scientific researchers, survey and exploration teams. Lias expresses the magnificence and mystery of Lechuguilla in a duo for wind (breath) instruments. This five-minute work for flute and clarinet explores the interrelationships between themes representing air, rock, and water. It combines traditional techniques with extended demands on the players including key clicks, air blown through instrument, harmonics, and pitch bending.
Honourable Mention: NFA Newly Published Music Awards 2020
Difficulty guide:
9
Difficulty level, roughly compared to ABRSM exam grades. 0 is beginner, 9 is advanced (beyond grade 8).