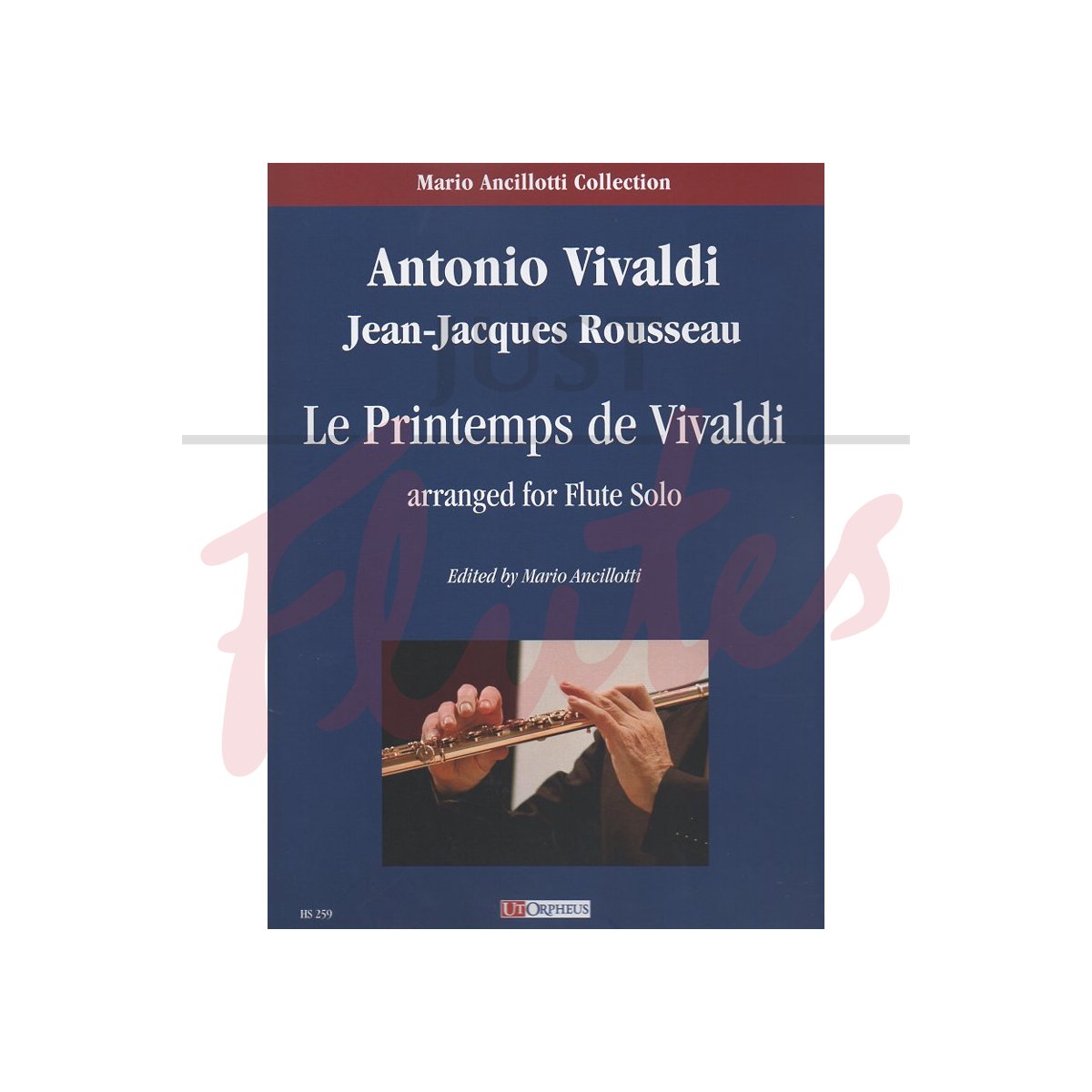 Le Printemps de Vivaldi for Solo Flute
Interesting, worth a look
From the Publisher
JJ Rousseau (1712-1778) was an Italian philosopher and musician. Although his music is almost completely forgotten today, he undeniably influenced the intellectual and musical environment in which he used to work. He wrote two articles with the sole aim of giving a decisive boost to simplicity and musical comprehensibility which were largely present in Italian compositions.
With this purpose, inn 1775 he wrote a peculiar and special trasncription of the popular La Primervera concerto by Vivaldi, dense with naturalistic quotatons and imitations, genially exploiting the characteristics of the sound of the solo flute.
The exclusion of any line of accompaniment , counterpont and imitation, as well as the use of an instrument so close to nature, gave this transcription more simplicity than the original itself: ornithological quotations seem more real, while the sound becomes meditative and subdued.
While leaving almost unaltered the melodic line of the solo violin, the new transcription changes the spirit, now less brilliant and more intimate with the executive freedom becoming an obligation to achieve intrinsic expressive meanings.
Performance duration (approx): 12'00"
Difficulty guide:
8-9
Difficulty level, roughly compared to ABRSM exam grades. 0 is beginner, 9 is advanced (beyond grade 8).
Movements
Allegro
Largo
Allegro