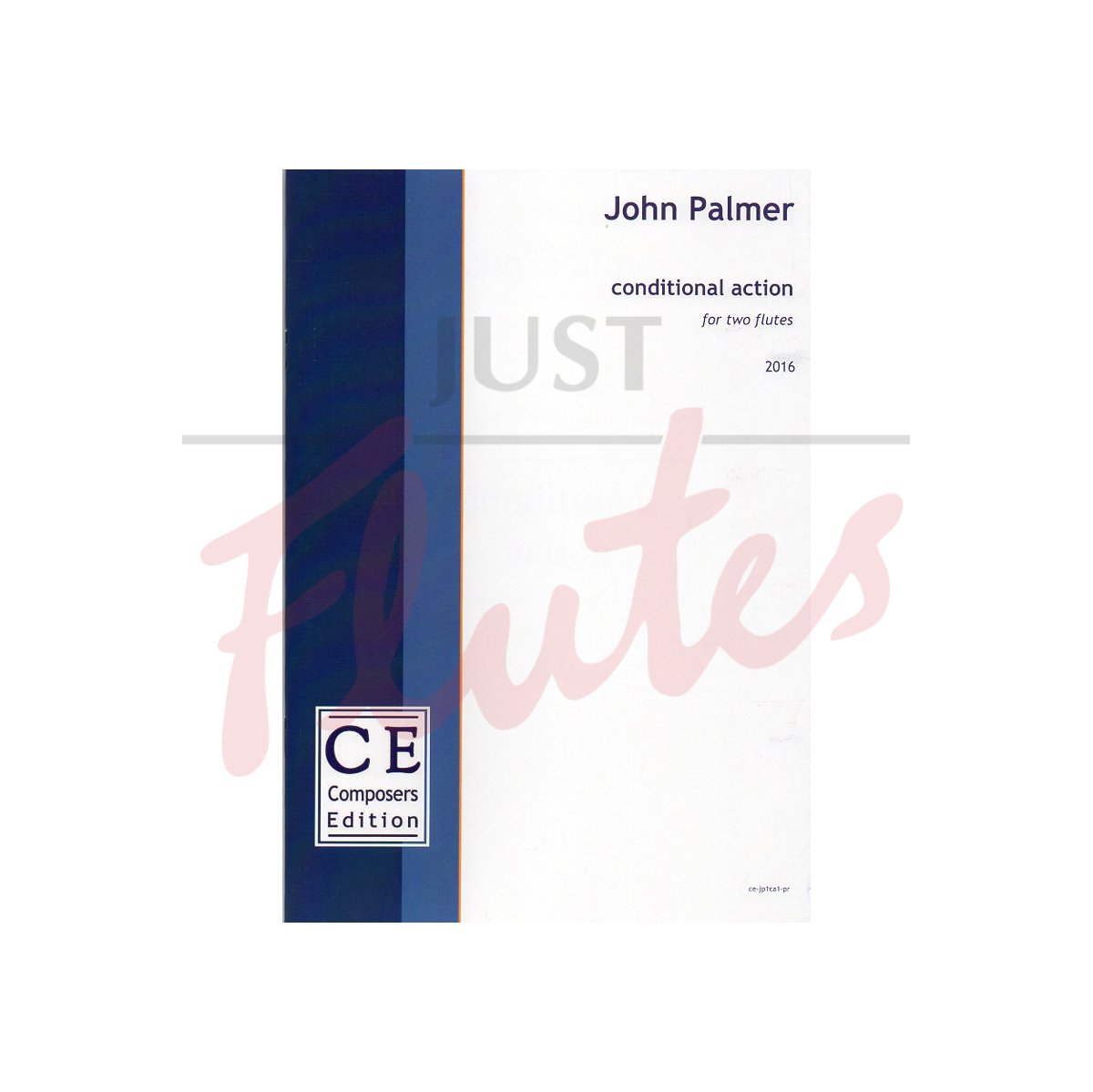 Conditional Action for Two Flutes (2016) [Playing score]
Staff Pick
"Fascinating!"
You really have to be comfortable with complex rhythms and multiphonics to tackle this fascinating duet. There are other contemporary techniques used too and it is the combination of textures coupled with the unpredictablilty of the writing that is so appealing. Quiet passages of airy sounds and soft dynmamics contrast with spikey articulated sections or cascades of notes, all enhanced by glissandi, fluttertonguing and pitch bending. This produces a piece that will challenge both the performers and their audience which is sometimes exactly what you need!
From the Publisher
"Properly conceived, action should be understood as a cognitive-affective-conative-expressive-performative vector, with a form, content, mood, style and efficacy of its own." In his book Dialectic The Pulse of Freedom, the philosopher Roy Bhaskar argues extensively about his theory of dialectics also known as critical realism. If music is indeed philosophy, this is one of the most musical books ever written: an enthralling quest for self-knowledge calling for uncompromising social, ethical and political awareness. The morphological conditions to be set constantly anew: a lifetime argument!
The world premiere of conditional action took place at the Risuonanze 2016 Festival in Tricesimo (Udine), Italy, on 29th May 2016 and was performed by Fosca Briante and Tiziano Cantoni.
Performance duration (approx): 5'00"
Difficulty guide:
9
Difficulty level, roughly compared to ABRSM exam grades. 0 is beginner, 9 is advanced (beyond grade 8).
Item Details
Instrumentation
Part 1: Flute
Part 2: Flute
Category:
Flute Duet Books
Publisher:
Composers Edition
Publisher's reference:
Ce-jp1ca1-pr
Our Stock Code:
1447798
Media Type:
Paperback - Playing score (6 pages [score])