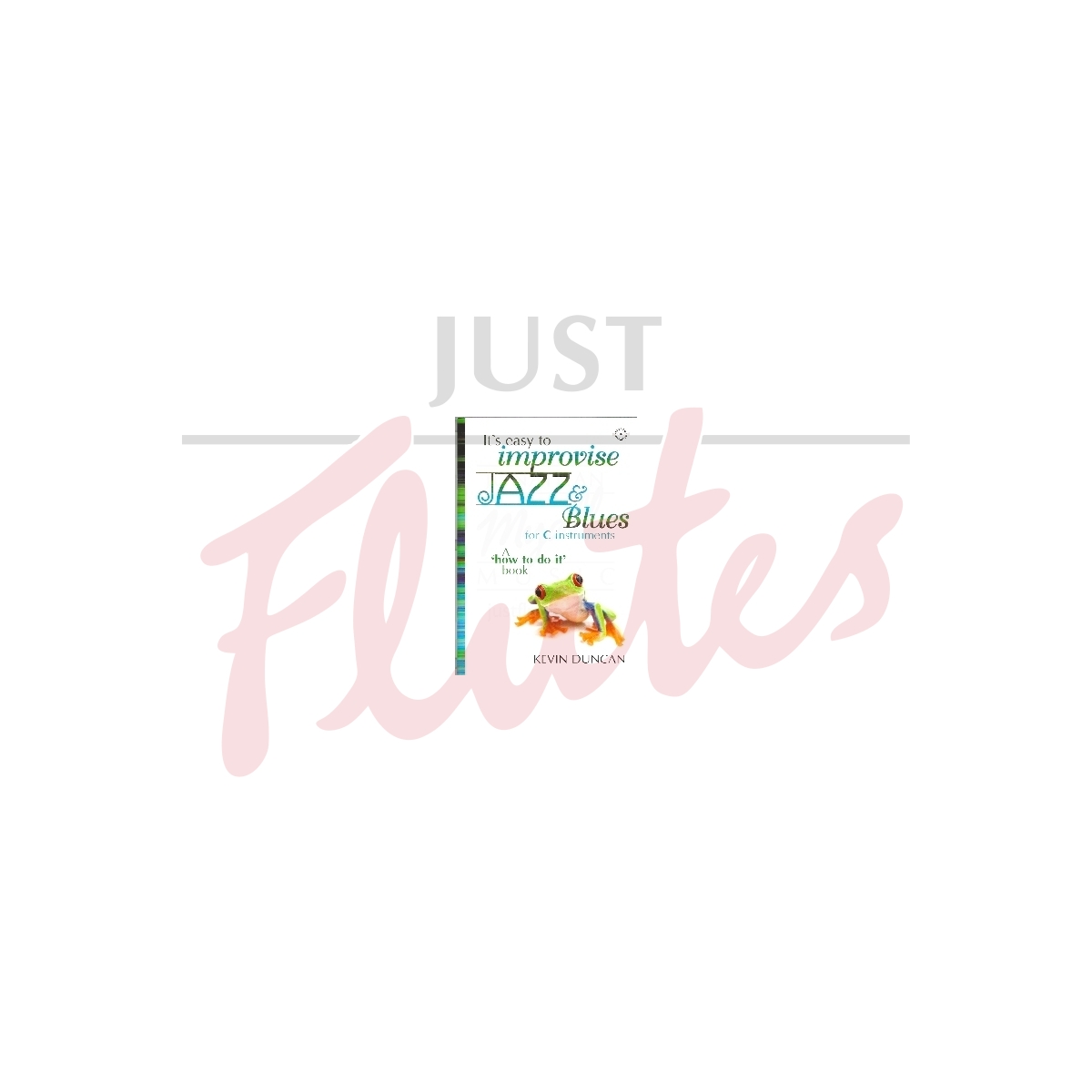 It's Easy to Improvise Jazz and Blues (for C instruments)
Difficulty guide:
5-8
Difficulty level, roughly compared to ABRSM exam grades. 0 is beginner, 9 is advanced (beyond grade 8).
Contents
Editor's Choice

Subtitled a "how to do it" book, it's written "for all those people who think that playing jazz or blues solos is only for the select few...." and indeed it does progress in an easy and logical manner. The first piece is called Loosen Up and for this you need the note F only. The advice is to use a 1 bar rhythm, repeat it 4 times and then make up another - this is surprisingly effective over the backing track even if your efforts are initially very stilted. In the subsequent tunes more notes are added and by no 11 " Born to Boogie" you have graduated to using a whole blues scale! Things then become more challenging with additional scales introduced, but still the progress is managable with choice restricted to four notes per chord change and rhythmic cells providing more guidance. There are 15 pieces in all and it's as if your hand is being held all the way through!