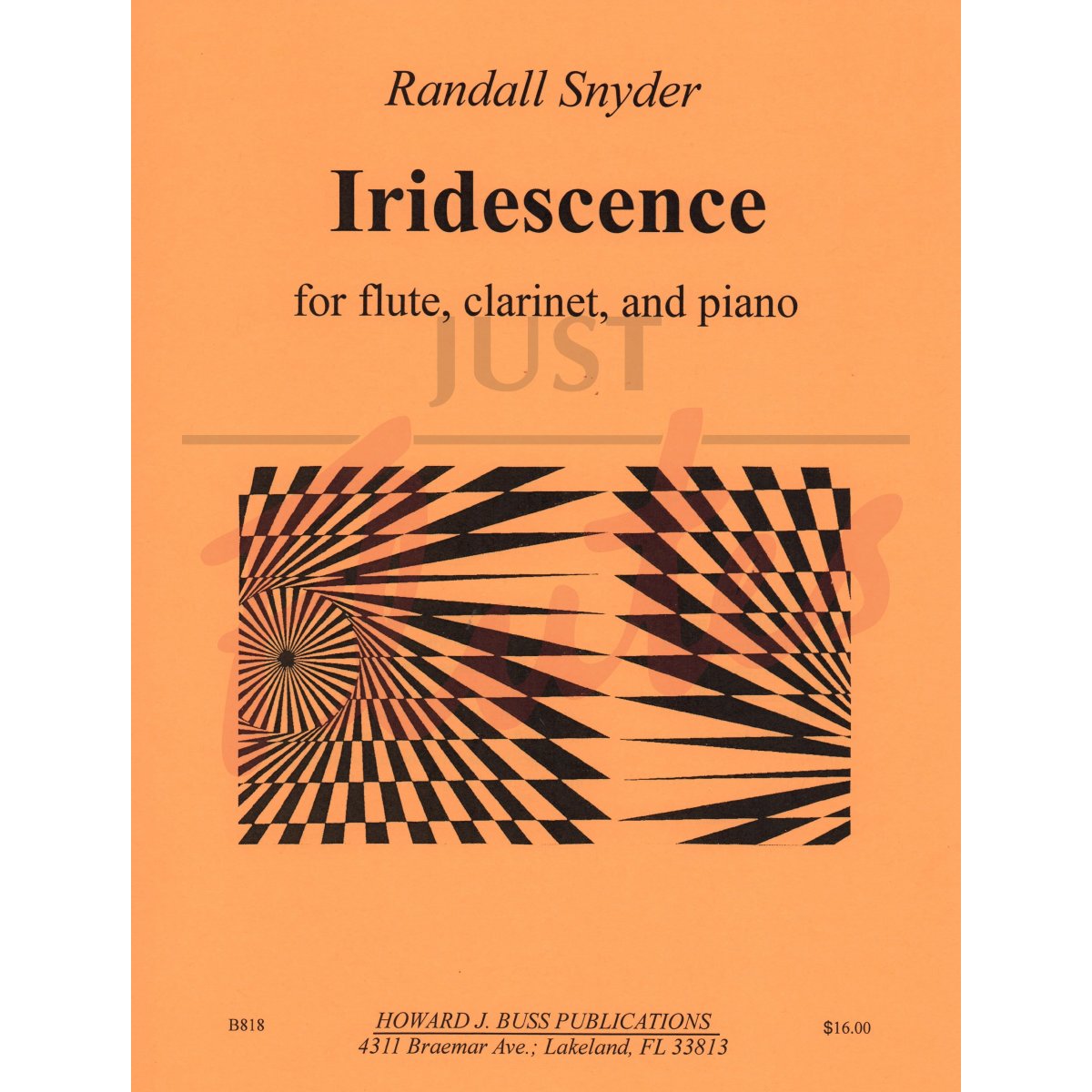 Iridescence for Flute, Clarinet and Piano
Staff Pick
"Contemporary textures"
Composed in one through movement, this work really brings out the textures of the three instruments to great effect. There are no tunes here but simply shifting states of movement. The opening has the flute and clarinet working together over the accompaniment. The faster and more rhythmic central section sees more independence in all the parts but there is still that pull for the winds to be together. The opening slower mood returns to end the piece. This is great to play, challenging ensemble and style issues rather than technique and would really add another dimension to any recital programme.
From the Publisher
IRIDESCENCE for flute, clarinet, and piano by Randall Snyder musically depicts the phenomenon of certain surfaces that appear to change color as the angle of view or the angle of illumination changes. The work begins with a six-note arpeggiated chord, each note serving as the bass of a transposed reiteration. This harmony, plus the heterophonic interplay of the instruments, creates the effect of hearing the same intervals in different perspectives. A faster section based on a linear seven-note pattern follows. The trio closes with a reprise of various versions of the opening sonority.
Performance duration (approx): 5'00
Difficulty guide:
8
Difficulty level, roughly compared to ABRSM exam grades. 0 is beginner, 9 is advanced (beyond grade 8).