Hungarian Fantasy (Ungarischer Hirtengesang) for Two Flutes and Piano
Shipping calculated at checkout

Staff Pick
"Do not miss this!"
The Fantasy Pastorale Hongroise probably started life based on this lovely piece and the unmistakeable opening is, if anything, even more beautiful on two flutes than on one. The rest of the music is new but just as wonderful and could only have been written by the Doppler brothers. Do not miss this - it's a little gem!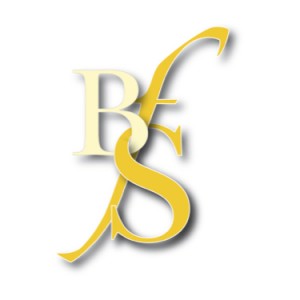 Pan - Journal of the British Flute Society
Edited by András Adorján, with the piano part reconstructed by Jan Philip Schulze, this Hungarian Pastoral Song is thought to be the original version of the now famous Hungarian Pastoral Fantasy, Op. 26. Following a different 8-bar piano introduction, the main body of the piece opens with the same material from Op. 26, but with an additional second flute part. There are some small differences from the version we know and love, but this music is immediately recognisable and familiar. After the opening section, however, the music moves into new areas, while still maintaining the Hungarian mood and style. The piece was jointly composed by the Doppler brothers, and was never published, but is thought to have featured in their concert programmes from 1856, probably with orchestral accompaniment.
The piece is a fascinating discovery, from a musicological as well as a performance-based perspective. The Doppler style is a concert hall favourite, and it is excellent to have a new addition to the repertoire. It is also fascinating to see how the melodic material developed and changed between versions, and to learn a little more about the life of these legendary characters through their music.
The flute parts are relatively well matched, with plenty of opportunity for technical dazzle. The second part needs low B (and even the occasional Bb in the original!), and the first part is often in the top register. Syncopated accents are a feature of the style, as well as trills, fast moving semiquavers and the occasional lyrical melody for variety. While this is perhaps a little lighter (and easier) than some of Doppler's works, this well-presented edition is a welcome addition to the repertoire and fun to play.
Carla Rees
From the Publisher
The Ungarischer Hirtengesang (Chant pastoral hongrois) for two flutes and piano represents most likely the original version of Franz Doppler's most popular flute composition, his Fantaisie pastorale hongroise, opus 26. From 1856 on this jointly composed fantasy often figured on the brothers' concert programs and was always annonced as composed and performed by Franz and Carl Doppler. As only the handwritten solo parts have survived, the piano accompaniment has been reconstructed by Jan Philip Schulze.
Performance duration (approx): 9'30''
Difficulty guide:
8-9
Difficulty level, roughly compared to ABRSM exam grades. 0 is total beginner, 9 is advanced (beyond grade 8).