Hard Place (Between a Rock…) for Two Flutes
Shipping calculated at checkout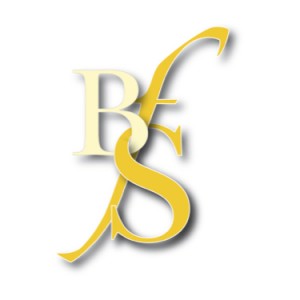 Pan - Journal of the British Flute Society
This piece by American composer Anne McKennon is a challenging flute duet. Described by the composer as a 'conversation' between the two instruments, the title plays on the well-known idiom; the music expresses frustration and the performers are instructed to indicate this through their body language during the performance.
This piece is rhythmically driven throughout, and the frequent changes of both tempo and meter are a challenging aspect of this piece and will require strong leadership from both players. Having said that, by and large the music is written in such a way as to allow one performer to lead these and establish the tempo in a new section before the other comes in; both parts are printed together which will also aid the ensemble. The harmony is at times dissonant, although this is fitting given the title and the desired effect of the performance. There is little melodic writing; the focus is much more on the rhythmic effect and that of the extended techniques, all of which are used effectively in service of the programmatic design of the work. The techniques McKennon has used are clearly explained in the performance notes, and will be easily executed even by performers with little experience of extended techniques.
For a really successful performance of this piece, both players should commit fully to the direction about expressing frustra-tion while playing. The music on its own conveys this, but the performers need to clearly communicate this for the audience to get the full effect of this work. This duet would be an enter-taining addition to any recital.
Laura Beardsmore
From the Publisher
Hard Place (Between a Rock…) is a challenging conversation between two flutes. Featuring extended techniques (tongue pizzicato, beatboxing, vocal shushing, and optional whistling), this duet's dissonant and sonorous nature offers drama, excitement, and color.
Performance duration (approx): 3'45
Difficulty guide:
7-8
Difficulty level, roughly compared to ABRSM exam grades. 0 is total beginner, 9 is advanced (beyond grade 8).
Item Details
Instrumentation
Part 1: Flute
Part 2: Flute
Category:
Duets for Two Flutes
Publisher:
Falls House Press
Publisher's reference:
FH0513
Our Stock Code:
1470697
Media Type:
Paperback - Score and parts (7 pages [score])