Grande Fantasie for Flute and Piano
Shipping calculated at checkout

Staff Pick
"Different Doppler!"
For everyone who loves Doppler here is a rare treat - a new discovery! This is an early work and the format of Introduction followed by a theme and variations all rounded off with a sparkling Bolero is one that has stood the test of time. Lots of notes to play and much fun to be had - perfect!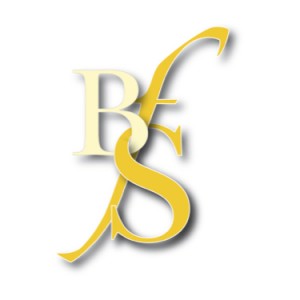 Pan - Journal of the British Flute Society
The two hundredreth anniversary of Doppler's birth is coning up in 2021; and this is perhaps an important element in the emergence of a renewed interest in his music. Two major projects are underway in relation to his flute music; one is a complete recording of his flute music, spearheaded by Claudi Arimany, involving a whole host of well known players, and the other is Andras Adjorjan's project with Edition Svitzer to make new editions of the repertoire available to the public.
The Grande Fantasie Appears here in it's first modern edition; an early piece, thought to have been written in 1850 and not possessing the Hungarian influences we are used to hearing in his later works, it is likely that it would have been performed in a version with orchestra as well as this flute and piano version.
The opening has a familiar introduction, theme and variations format, and Andjoran provides some suggestions regarding the source of the theme in his Foreword. The second part of the piece comes in the form of a Bolero.
At a little over 13 minutes duration, and full of the customary rapid arpeggios, displays of virtuosity across the whole range of the flute and moments of tender lyricism, this is an enjoyable work with a good range of challenges (musical and technical) which makes it a suitable alternative to the more familier Hungarian Pastoral Fantasy. The piano part is essentially accompanimental in nature and doesn't have the same challenges as the flute part, but still contains a few moments of melodic interest.
The music is clearly typeset and presented with good consideration to the position of page turns, and the flute part contains some helpful piano cues. This is an enjoyable addition to the repertoire which, although perhaps lacking any great emotional depth, is likely to provide a lot of fun for both advanced players and audiences alike.
Carla Rees
From the Publisher
This recently discovered and hitherto unknown Grande Fantaisie for flute and piano is an early work of Franz Doppler. It is still without all'ongarese elements and may have been written around 1850, before Doppler had started to have his compositions published in about 1858. The fantasy opens with a slow introduction, followed by a theme and a couple of variations. The source of the theme is not revealed, however it bears close resemblance to the song "An Alexis send' ich Dich" by Friedrich Heinrich Himmel as well as to the Andante (favori) in f-major for Piano, WoO 57 by Beethoven. Both of them were very popular and often used for improvisations and variations at that time.
Performance duration (approx): 13'20
Difficulty guide:
9
Difficulty level, roughly compared to ABRSM exam grades. 0 is total beginner, 9 is advanced (beyond grade 8).
Contents
Introduction: Andante
Tema: Andante moderato

Variation 1; Piu mosso
Variation 2; ad lib and Cadenza

Bolero