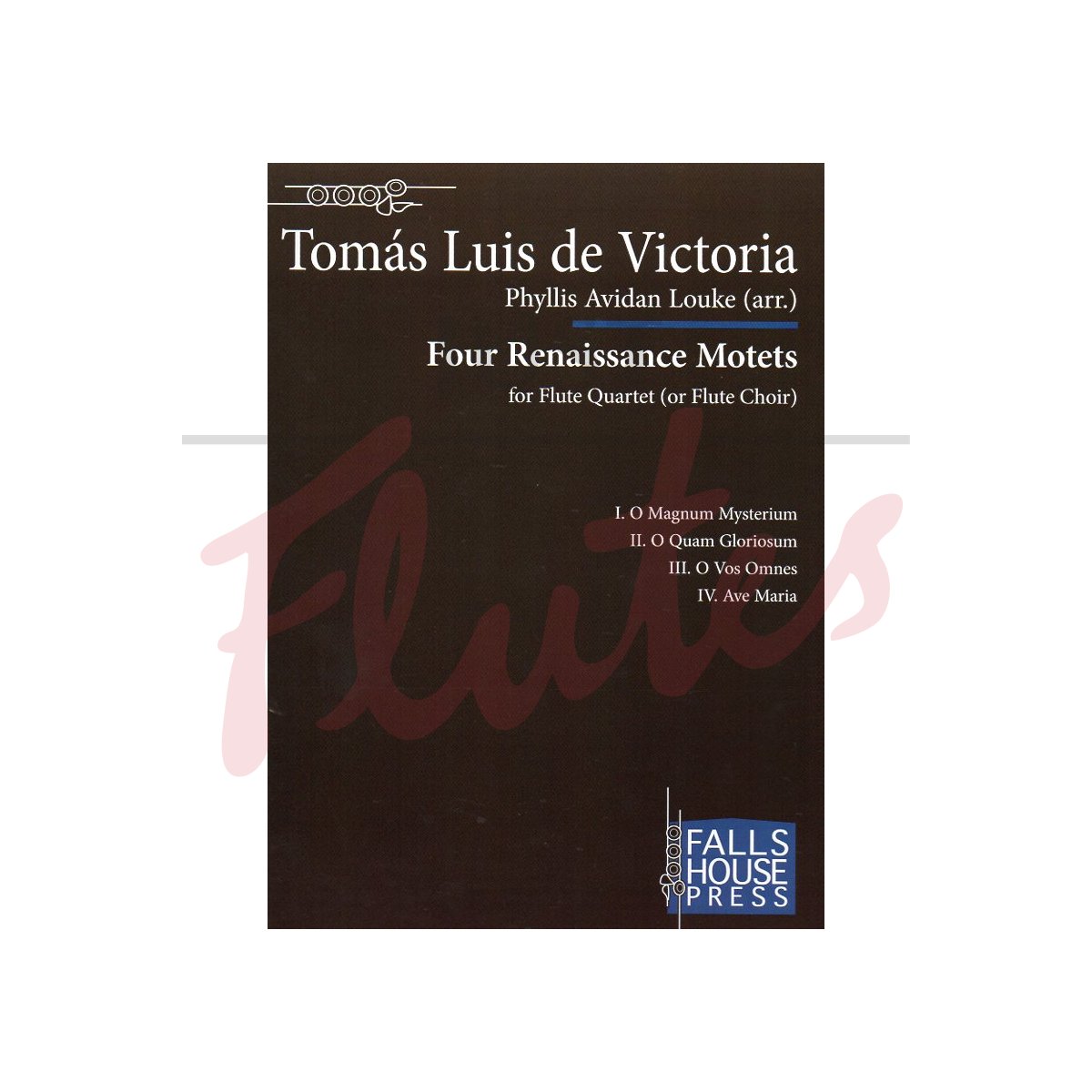 Four Renaissance Motets for Flute Quartet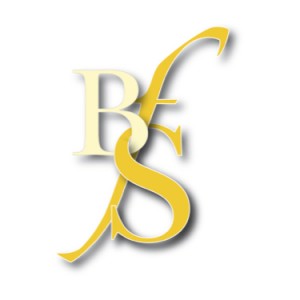 Pan - Journal of the British Flute Society
These renaissance motets have been arranged for flute quartet with the option of expanding to flute choir with the inclusion of piccolo, alto and bass flutes. The work starts with a foreword by Louke, providing some information on the individual motets, as well as transciption of choral masterworks by the composer himself. As a priest during the renaissance period, Victoria excusively composed sacred music and these motets are transcriptions of choral masterworks by the composer. This arrangement includes one of Victoria's best known works Ave Maria.
The score contains clear performance directions and time changes to distinguish the character changes between motets. Emphasis is placed on long phrases and texture changes. Much of the arrangement is homophonic, highlighting grand choral passages and underlying quaver movements. There is much doubling between parts (piccolo and flute 1, alto and bass flute) and instructions for alternative arrangements if an instrument is missing. The long notes and simple key signatures make this appropriate for students Grades 1-3, but is also a beautiful selection of renaissance motets for an expansive flute quartet.
Emily Hall
From the Publisher
Phyllis Avidan Louke has selected four of the greatest sacred choral works from the Renaissance, and created transcriptions of profound beauty for flexibly-scored flute ensemble. These arrangements are scored for 4 C Flutes with optional expansion parts for Piccolo, Alto, and Bass. The contents include Victoria's O Magnum Mysterium, O Quam Gloriosum, O Vos Omnes, and Ave Maria.
Performance duration (approx): 7'30
Difficulty guide:
5-7
Difficulty level, roughly compared to ABRSM exam grades. 0 is beginner, 9 is advanced (beyond grade 8).
Contents
O Magnum Mysterium
O Quam Gloriosum
O Vos Omnes
Ave Maria
Item Details
Instrumentation
Part 1 (Optional): Piccolo
Part 2: Flute
Part 3: Flute
Part 4: Flute
Part 5: Flute or Bass Flute
Part 6 (Optional): Alto Flute
Category:
Flute Quartet Music: Four Mixed Flutes
Publisher:
Falls House Press
Publisher's reference:
FH0506
Our Stock Code:
1441703
Media Type:
Paperback (12 pages [score])