Four Impromptus for Solo Flute
Shipping calculated at checkout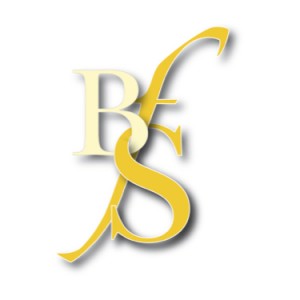 Pan - Journal of the British Flute Society
Hermann Schroeder (1904-1984) was a professor of composition at th Academy of Music in Cologne. This set of four short pieces for solo flute was written for Flute Professor Birgitta Jochims in 1975. Originally called 'Four Studies', this first published edition uses the title of Impromptus.
Each of the four pieces takes on a different character, and they vary in length and tempo. The first is senza misura and written without barlines. The music features expanding intervals, interspersed by scalic figures. There is plenty of room for expression and to explore the interpretation of the melodic lines. The second movement is marked Vivace, this, like the tempo markings in the remaining two movements, is an editorial addition. Here the 6/8 time signature gives the music momentum, with the wide intervals now transformed into melodic semiquaver lines. This is a sparkling miniature with a strong sense of pulse and a spirited chromatic line. The third piece is a slow interlude which provides opportunities for a rich tone and expression across the range of the flute, up to the middle of the high register. The final impromptu features triplet and moments of movement contrasted against moments of calm.
Schroeder's harmonic language is twentieth century in style, with gentle dissonance a strong feature, and the pieces bring to mind the style of Hindemith. The pieces are of moderate difficulty, and a such would serve as an excellent introduction to more adventurous styles of writing for intermediate to advanced students, perhaps as Hindemith's Acht Stuke and for the development of control of wide intervals and lyrical playing in all registers. The pieces have charm and could be an enjoyable addition to a recital programme.
Carla Rees
From the Publisher
Hermann Schroeder (1904-1984) composed many instrumental works for his colleagues during his teaching career as a professor of music theory at the Cologne Musikhochschule, including the 4 Impromptus for flute solo (1975).

The Imprompus are very well suited as an introduction to the free-tonal style of the moderate 20th century modernism, for example in preparation for the music of Hindemith, Genzmer, Jolivet or Roussel. The pieces deal with musical themes such as cantable play, free design without timing scheme, differentiated rhythm, extended tonality, large interval jumps, fluency and much more. The musically appealing miniatures have different characters and tempi and are also suitable as recital pieces.
Difficulty guide:
7-8
Difficulty level, roughly compared to ABRSM exam grades. 0 is total beginner, 9 is advanced (beyond grade 8).
Approved Exam Music
Recommended for the following exam grade(s):

Trinity College London Flute (from 2023)
Grades:
6
Contents
Senza misura
Vivace
Lento cantabile
Allegro non troppo