Forbidden Valley for Flute Quintet
Shipping calculated at checkout

Staff Pick
"Vintage Offermans"
This Japanese-influenced piece is just vintage Wil Offermans. In it's original version it creates the most atmospheric of sound worlds which really takes you somewhere dark. Looking at the individual parts gives very little indication of the complexities that lie ahead in performance. The challenges here are not technical unless you are trying to master the really low instruments. The rhythms are difficult to create within the ensemble though as precision is essential. You will also need to be expert pizzicato tonguers! The version for standard flute quintet changes the textures to something altogether clearer giving a completely different but equally rewarding aural experience to the listener. As this is the version that will be accessible to most flute ensembles this is great news!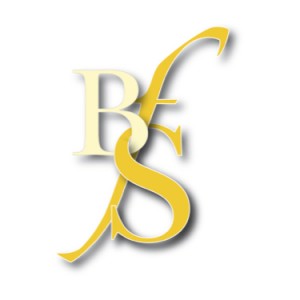 Pan - Journal of the British Flute Society
Forbidden Valley was commissioned by Japanise low flute specialist makers, Kotato & Fukushima, and was originally scored for bass flute, bass in F, contrabass, contrabass in F and double contrabass for the premier in Japan, which can be seen on You Tube. This is undoubtedly an unusual combinationand the work was subsequently arrange for Quintessenz in a more standard lineup of three C flutes, alto and bass. This published edition provides parts for both versions, including transposed parts for the low flutes in F.
Wil Offermans' compositions are renowned for combining extended techniques with popular styles (the flute ensemble piece Dance With Me, for example, requires the whole ensemble to dance) and this is no exception. The premise for the piece is a journery along an imaginary valley, and the score calls for air sounds, key clicks and tongue pizzicato to make the most of the resonance of the large tubes of the low flutes. After a chant-like opening theme, with perhaps a hint of Latin influences, an impressive percussive section begins, with the parts interlocking and hocketing to create an enjoyable texture from relatively simple individual parts. This eventually transforms into normal tones, with the piece gaining momentum towards the end.
This is an ideal piece for intermediate players to explore percussive sounds, rhythmic coordination and ensemble skills, and is likely to be a lot of fun to play.
Carla Rees
From the Publisher
Forbidden Valley was inspired by a dream about travelling down into a deep, dry valley, although with its living secrets, hidden waters and shy vegetation. The piece is thought from the homogenous low sounds of the flute family and the flute tube resonance. Forbidden Valley discloses an imaginative sound space, with interlocking rhythms, tongue pizzicatos and wind tones.
Performance duration (approx): 7'00
Difficulty guide:
8-9
Difficulty level, roughly compared to ABRSM exam grades. 0 is total beginner, 9 is advanced (beyond grade 8).
Item Details
Instrumentation
Part 1: Flute or Bass Flute
Part 2: Flute or Bass Flute in F
Part 3: Flute or Contrabass Flute
Part 4: Alto Flute or Contrabass Flute in F
Part 5: Bass Flute or Double Contrabass Flute in C
Category:
Flute Quintet Music
Publisher:
Zimmermann Frankfurt
Publisher's reference:
ZM36240
Our Stock Code:
1438444
Media Type:
Paperback - Score and parts (13 pages [score])