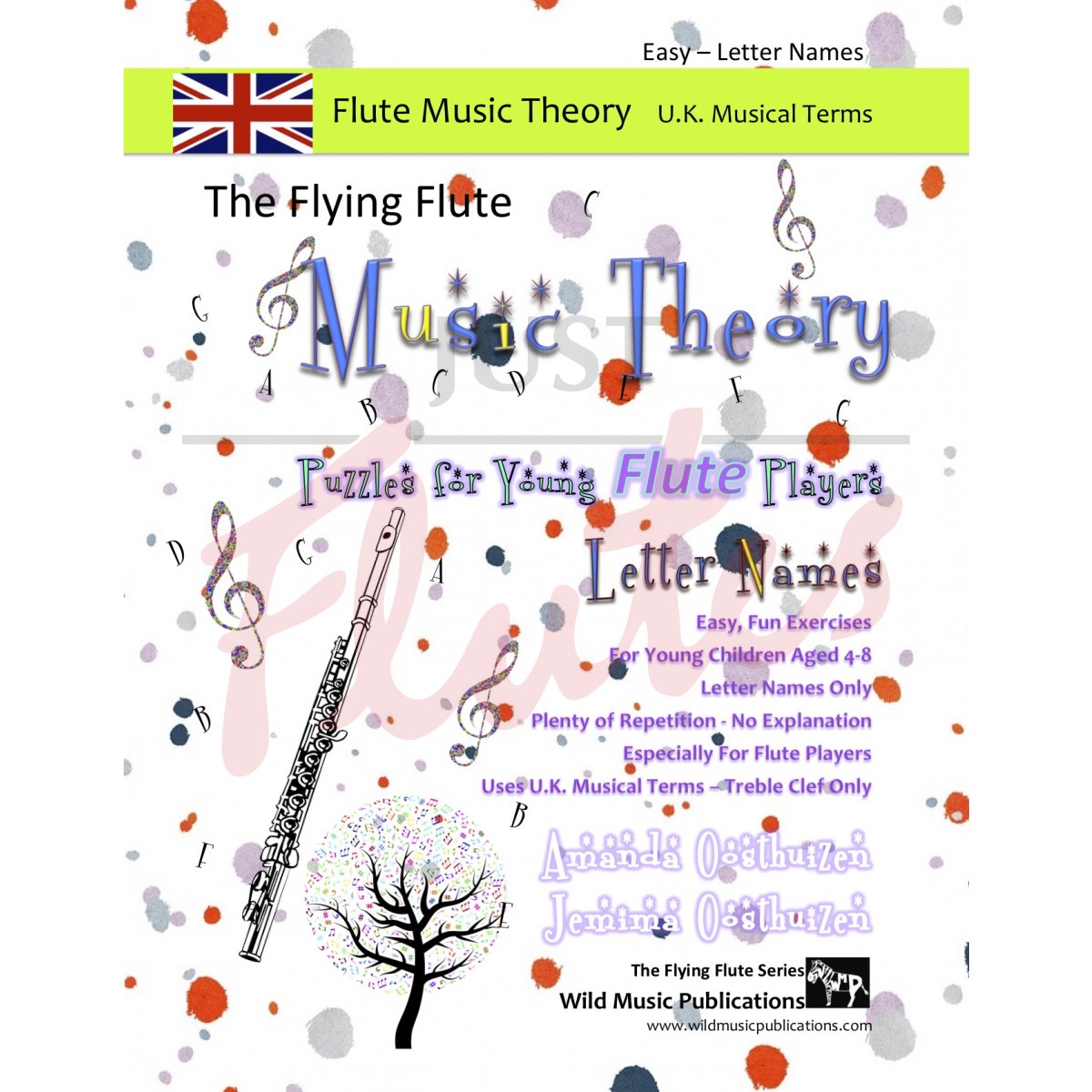 The Flying Flute Music Theory Puzzles for Young Flute Players - Letter Names
Staff Pick
"A page turner! "
This for anyone struggling to engage a beginner in the art of reading music. Essentially an activity book, the basics are covered, all relating to the flute. Colouring in the keys on the instrumental diagram, circling the right answers, and finding words and filling in the missing notes will all improve reading skills in a way that youngsters will enjoy. Everyone will want to do the next exercise - it's a real page turner!
From the Publisher
The Flying Flute Music Theory Puzzles for Young Flute Players: Letter Names is only for flute players! Ideal for young children (aged 4-8) who are learning the flute - everything is related to their instrument in a fun, lively way! Treble clef only. This version has UK terminology (semibreves, minims, crotchets etc). The same book but with US terms is also available. Starting with B,A,G, further notes are introduced gradually in the order they are usually learned on the flute.
Suitable for very young children who are having flute lessons but most children will need some parental assistance. The book provides lots of repetition to reinforce the concept and it is not necessary to finish one section before moving on. Includes: Note Naming – Colouring the Flute keys - Pitch Puzzles – High/Low Sound Stairs - Animals and their Notes – Spot the Difference - Note Writing – Identifying Sharps, Flats and Naturals and much more.