Flute Warm Ups Book 8
Shipping calculated at checkout

Staff Pick
"Valuable!"
A flute warm up book aimed specifically at those starting out and developing their flute playing will always be welcome. Packed full of exercises and instructions on points to watch out for, this series tackles the important issues of sound, posture and breathing head on. These are all difficult to practise without guidance so having a particular detail to focus on in each exercise is extremely helpful. There are plenty of scales included to warm up the fingers too! There are no gimmicks here. Each book is exacting, pitched at the right level and without distracting images or unnecessary text. Whether you are a teacher or a student you will find these books very valuable indeed!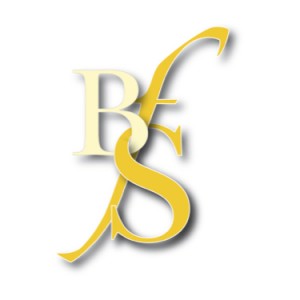 Pan - Journal of the British Flute Society
Flute Warm Ups Books 6-9
These new volumes follow on from the books covering Grades 1–5 which were reviewed in the previous issue of Pan. Having seen the previous books, I had high expectations for the higher grade volumes and I wasn't disappointed.
These new additions to the series, covering Grade 6 to Diploma, present a logical and thoughtful progression through various different keys and a gradually extended range. Many of the exercises are based around the set scales for each grade, providing a variety of approaches which enable students to learn the finger patterns while focusing on tone quality and sound production. This embeds the musical interest into each scale and effectively enables the student to maintain some enjoyment—and active involvement—in scale learning.
I particularly enjoyed the chromatic breathing exercises, which gradually expand the length of the phrase and provide quite a test for stamina! I found them almost meditative and an excellent way to manage air flow. The harmonics exercises also provide excellent training for intonation and tone quality. The books cover intervals, bell sounds, different articulations, different dynamics and the whole range of the flute, with each exercise providing variety and focusing on a different aspect of playing—ideal for stopping students from becoming bored! As in Books 1–5, the purpose of each exercise is clearly explained, with just enough detail to give focus to the task. This is likely to be particularly useful for independent adult learners without regular access to a teacher.
This is a helpful and well-considered series of books which are ideal for students of all levels and may also provide a starting point for new ideas and different ways of developing tone quality. I will certainly be including these in my daily practice on flutes of all sizes; these books are an essential item in any flute player's music library.
Carla Rees
From the Publisher
Establish a regular warm up routine with exercises designed to build up your embouchure strength, control and flexibility and help you to find your own, individual sound.
Each exercise has been written with a specific technical learning objective and you will find lots of handy hints and tips to support your progress throughout the book as you travel along your sound journey.
Difficulty guide:
8
Difficulty level, roughly compared to ABRSM exam grades. 0 is total beginner, 9 is advanced (beyond grade 8).