Flute Warm Ups Book 5
Shipping calculated at checkout

Staff Pick
"Valuable!"
A flute warm up book aimed specifically at those starting out and developing their flute playing will always be welcome. Packed full of exercises and instructions on points to watch out for, this series tackles the important issues of sound, posture and breathing head on. These are all difficult to practise without guidance so having a particular detail to focus on in each exercise is extremely helpful. There are plenty of scales included to warm up the fingers too! There are no gimmicks here. Each book is exacting, pitched at the right level and without distracting images or unnecessary text. Whether you are a teacher or a student you will find these books very valuable indeed!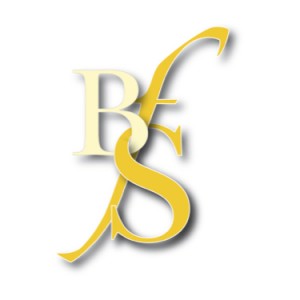 Pan - Journal of the British Flute Society
This excellent set of books is a very welcome addition to the flute's pedagogical literature. Drawing from an extensive experience of teaching at all levels, as well as a professional performing career, Campbell's goal in the creation of these books was to provide warm up exercises at all levels (further books are on the way, going up to diploma level), providing strong foundations to good flute playing and helping students to develop their quality of tone.
Aligned to the syllabus requirements of the main exam boards, each book provides a series of exercises built around long notes, tone exercises, scales and different articulations. At more advanced levels, harmonics are introduced, and the exercises are centred on the relevant keys for the grade. The exercises provide plenty of variety, and each one has much to offer.
One of the things I'm most impressed with in these books is that the fundamentals of good flute playing are described clearly, extremely succinctly and in appropriate language, without any sense of dumbing down for the lower levels. Technical terms such as diaphragm, embouchure, articulation etc. are introduced from the beginning, with short reminder prompts at the start of each exercise to ensure the student understands exactly what the exercise is for and what they should do.
The presentation is simple and clear, printed in a large childfriendly font with a simple illustration on a brightly coloured front cover. Although very suitable for younger players, these books would be equally useful for adult learners, as well as anyone working on stamina and tone development on low flutes. The quality of Joss Campbell's teaching is clear from these volumes, and I have no doubt that teachers and students alike will find them invaluable. Highly recommended.
Carla Rees
From the Publisher
Establish a regular warm up routine with exercises designed to build up your embouchure strength, control and flexibility and help you to find your own, individual sound.
Each exercise has been written with a specific technical learning objective and you will find lots of handy hints and tips to support your progress throughout the book as you travel along your sound journey.
Difficulty guide:
5
Difficulty level, roughly compared to ABRSM exam grades. 0 is total beginner, 9 is advanced (beyond grade 8).