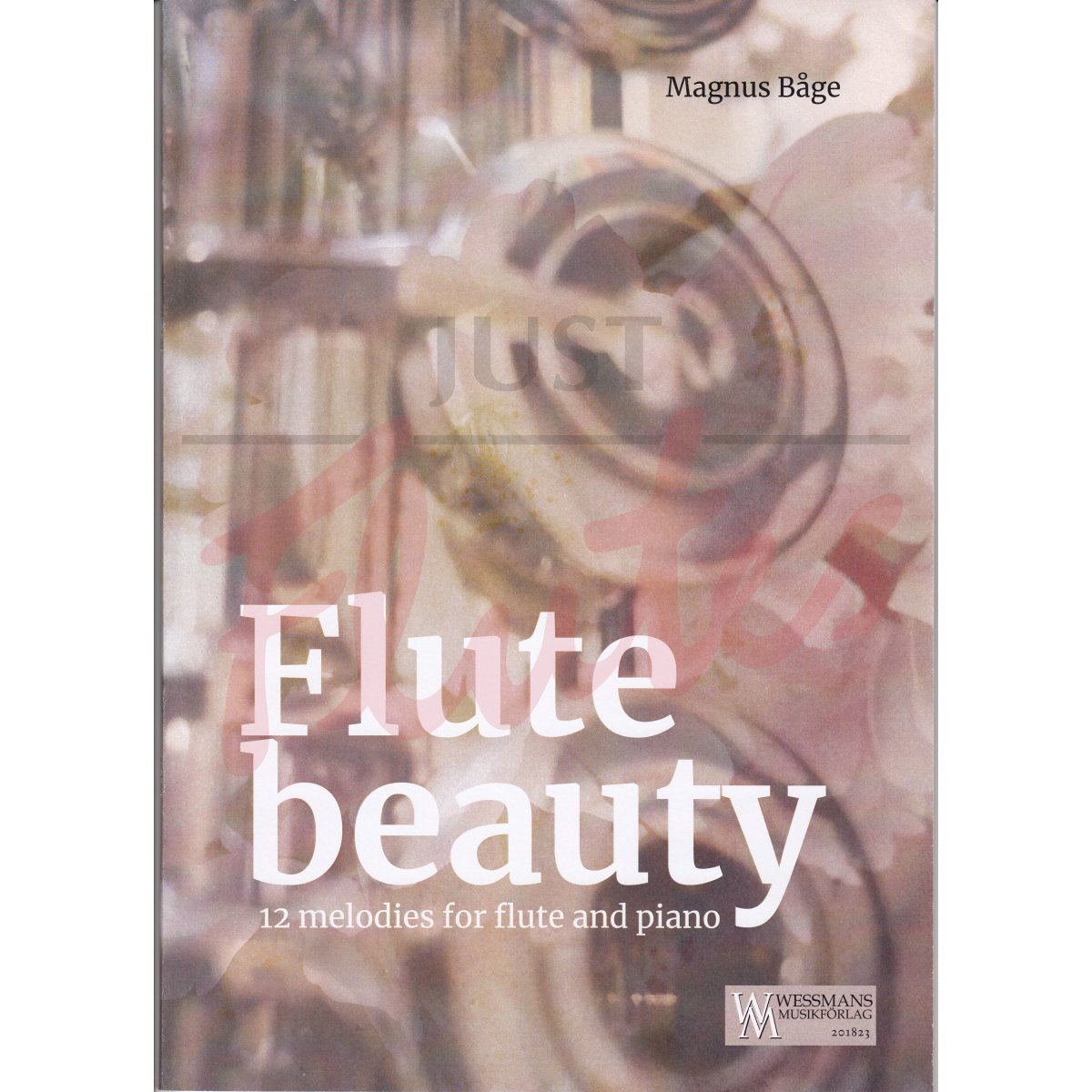 Flute Beauty: 12 Melodies for Flute & Piano
Staff Pick
"An aptly named book!"
Here are 12 beautiful melodies for flute and piano - just as it says on the cover! This is a book that can be used and enjoyed by everyone and it is progressive so you can work through them easily enough. The style is an appealing easy listening genre with a jazz influence, and the pieces really work. Most of them fall into the slower, dreamy category (The Depth of you Being and My Heart Will Know) to the slightly more upbeat such as the Variation to Delightful Journey and Gigue. The piano accompaniment is an integral part of the overall effect so playing these with a like-minded friend would a wonderful way to pass an afternoon! If you like your music to be comfortable and warm this is definitely the book for you!
From the Publisher
This is a new album with new compositions for flute and piano! It is not for beginners but for flute players who have been playing for awhile. It is made for flute players who want to focus on developing their tone and musical understanding.
You can play the melodies with the play along music or practice them on your own with your teacher. There are separate downloadable files for flute and piano and with piano alone to play together with.
We hope that these newly composed melodies will be played in the future by young as well as older flute players!
Difficulty guide:
5-7
Difficulty level, roughly compared to ABRSM exam grades. 0 is beginner, 9 is advanced (beyond grade 8).
Contents
Opening
Seeing ia believing
La valse bleu
The depth of your being
Sweet light
Delightul journey
Delightfu Journey Var.1
Gigue
Innocent Joy
African Moon
My heart will know
Inner gaze