Fanmi Imèn - Poem for Flute and Piano
Shipping calculated at checkout

Staff Pick
"Something completely different."
This is a really imaginative piece from the American composer/flute player Valerie Coleman. She is highly respected and with works like this it's easy to see why. The improvisational style of her writing her enables her to blend the various multicultural motifs that occur between the flute and the piano, and use the French style flute cadenzas to link them. The work is demanding. She doesn't rely on contemporary techniques as only singing and playing are used, so the challenges are more traditional in terms of note learning. It's the rapid changes of style she requires that is the most fascinating aspect here. Performance directions such as 'cut loose with a tribal feel' might take a while to gel, as will the ability to play in the cante and toque of the Flamenco. However, there is little doubt that this is a very good piece indeed and if you're thinking about programming something completely different, Fanmi Imèn would be a very good place to start!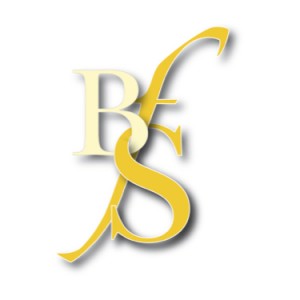 Pan - Journal of the British Flute Society
This six-and-a-half minute piece was commissioned by the National Flute Association for this year's High School Soloist Competition. Described as 'poem for flute and piano', it takes its inspiration from Maya Angelou's Human Family, with the title translated into Haitian Creole. The music is a testament in diversity acknowledging 'differences within mankind' and 'reaffirming our humanity as a reminder of unity'. The piece brings together a wide range of stylistic features to create a diverse mosaic of ideas, with distinct elements of American, Middle Eastern, Asian, African and Latin musical cultures. These are brought together with a morse code rhythmic ostinato, representing unity. This is a fascinating piece which celebrates the myriad of cultural influences that infuse our modern lives, and Coleman has balanced these elements well to create a coherent whole.
Carla Rees
From the Publisher
The title Fanmi Imèn is Haitian Creole for Maya Angelou's famous work, Human Family. Both the musical and literary poems acknowledge differences within mankind, either due to ethnicity, background, or geography, but Angelou's refrain: "we are more alike, my friends, than we are unlike," reaffirms our humanity as a reminder of unity. Coleman's work draws inspiration from French flute music blending with an underlying pentatonicism found in Asian traditions, a caravan through Middle Eastern parts of the world merging with Flamenco, and an upbeat journey southward into Africa with the sounds of Kalimba (thumb piano). Fanmi Imèn was commissioned by the National Flute Association for its 2018 High School Soloist Competition.
Finalist in the Newly Published Music Competition at the 2019 NFA
Difficulty guide:
8-9
Difficulty level, roughly compared to ABRSM exam grades. 0 is total beginner, 9 is advanced (beyond grade 8).