Facets: Five Miniatures for Two Flutes [Playing score(s)]
Shipping calculated at checkout
Interesting, worth a look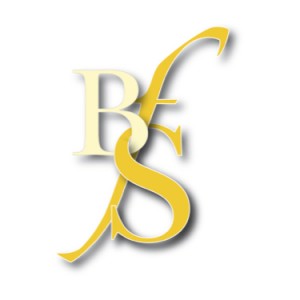 Pan - Journal of the British Flute Society
This is a set of five intermediate level miniatures for two flutes. Written with amateur musicians in mind, the pieces reflect compositional styles of the twentieth century and are based on extended tonality.
The first piece, Fragen (Questions) is a succinct dialogue between the two parts, providing an enjoyable harmonic interplay through lyrical phrases. Intermezzo has an exploratory opening, before settling into triplet-based rhythmic unison. The third movement, Vogelkonzert (Bird concert) encourages creativity in the performer. Cells of percussive articulations and rhythmic patterns, which mimic birdsongs, can be repeated at will and played in any order, with the option for added improvisation. The melodic material has been transcribed from birdsong and the piece ends when both performers arrive at the same motif. This is a fun exploration of contemporary performance ideas, and likely to be an entertaining experience for players of all ages. Dancing Lights features a rhythmic ostinato which is shared between the parts, with a simple melodic accompaniment. The final movement, Sounds Breathe is an introduction to spatial notation; the music is clearly notated and demonstrates an alternative approach to the notation of relatively simple material.
This is an excellent set of pieces which is musically, intellectually and creatively stimulating, and ideally suited to amateur players and students. The edition is well presented and this is a wonderful introduction to contemporary music styles without any sense of dumbing down. Highly recommended.
Carla Rees
From the Publisher
These five miniatures by the Bremen composer Siegrid Ernst are accessible contemporary compositions each with a different character and challenge.
Composer's Notes
I found it particularly challenging to compose music in contemporary style that would also enjoy acceptance among advanced amateur musicians. The resulting miniatures were written from differecent perspectives: they were intended not to spoil the pleasure of playing with regard to difficulty, but nevertheless to include developments in music in the 20th century. Therefore they are based on free tonality, and one composition is devised without metre. Clues to the character of the pieces may be found in thier titles and 'Bird Concert' challenges the musicians' individual creativity.
Concert performances of the miniatures are conceivable in combinations other than the sequence in which they are printed.
Difficulty guide:
7-8
Difficulty level, roughly compared to ABRSM exam grades. 0 is beginner, 9 is advanced (beyond grade 8).
Contents
1. Questions
II. Intermezzo
III. Bird Concert
IV. Dancing Lights
V. Sounds Breathe
Item Details
Instrumentation
Part 1: Flute
Part 2: Flute
Category:
Duets for Two Flutes
Publisher:
Zimmermann Frankfurt
Publisher's reference:
ZM36250
Our Stock Code:
1454284
Media Type:
Paperback - Playing score(s) (9 pages [score])