The Essence of Bebop for Flute
Includes Online Audio
Shipping calculated at checkout

Staff Pick
"Play along with the greats!"
Although sax-based, this book easily transfers all it's material to the flute, allowing us access to real jazz repertoire. There's a wealth of information about how to play in this genre which is useful if you're a novice, but this is a good-time book simply to be enjoyed. Sometimes playing along with the greats is just what you need!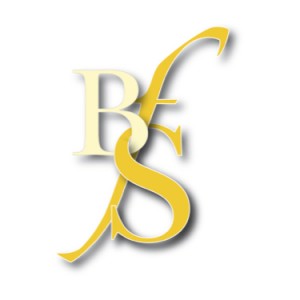 Pan - Journal of the British Flute Society
Following in the footsteps of New York-based saxophonist and composer Jim Snidero's previous books on jazz and blues flute, The Essence of Bebop guides players through 10 original studies based on the most common forms of bebop, each written in the style of a different influential musician of the era. A summary of the main form, ideas and theory included in each study is provided at the beginning, which serves as a useful reference for those wishing to work on certain aspects of the style or their playing. A separate style guide with some of the main points of jazz to be aware of is included at the beginning (great for those less familiar with the genre) and after every study there is an accompanying guide (see below). As with any genre which relies heavily on feel, the book not only covers many helpful hints throughout as to how to practise to obtain a more natural style, but has a suggested reading and listening list, the latter referencing the original compositions used as inspiration for studies themselves (as someone who was not familiar with all of the musicians referenced I found this very useful).
Each individual study guide opens with a short historical context to the musician which the study is based upon, providing a nice basis for further research. The points given in the previously mentioned summary are then expanded upon, with clear references to bar numbers (indeed some of these points are marked on the actual score which I found useful and would have welcomed more of). The theoretical ideas are clearly explained, however perhaps it would be helpful if these were not then written enharmonically in the actual score (e.g. a flat 5 note to be written as a double flat and not a natural).
The studies themselves are challenging, progressing in difficulty throughout the book, with plenty of scope for working on ornamentation and articulation. The downloadable audio and accompaniment tracks are of a high standard and overall make the studies highly enjoyable to explore.
Whilst definitely more suited to those with previous jazz flute knowledge and experience, with help from the included style guide and a bit of filling in the blanks in terms of terminology and theory, this is an approachable resource for all advanced players and teachers alike who wish to explore bebop in detail. Whilst it won't teach you to create your own improvisations, the book provides a solid foundation for understanding and much
encouragement for further research. A challenging, yet enjoyable and informative publication.
Claire Holdich
From the Publisher
The Essence of Bebop is the new series by critically acclaimed New York saxophonist Jim Snidero. The Essence of Bebop reveals the heart and soul of this groundbreaking jazz style and is the first real "manual" for mastering bebop. The 10 enjoyable-to-play studies are inspired by Miles Davis, Charlie Parker, John Coltrane, Sonny Rollins and many more, offering a unique basis for study and analysis. Historical insights as well as recommended listening and reading make this edition an indispensable part of jazz education. The soloist Anders Bostrom is known, among other things, as a versatile flutist in numerous Broadway productions.
Difficulty guide:
7-9
Difficulty level, roughly compared to ABRSM exam grades. 0 is total beginner, 9 is advanced (beyond grade 8).
Contents
Monktified
The Messengers
Amazing Bud
Pure Silver
Miles '63
Bird and Diz
Straight Trane
Freddie
One for Sonny
Bird
Also includes a study guide overview and a chapter on style,