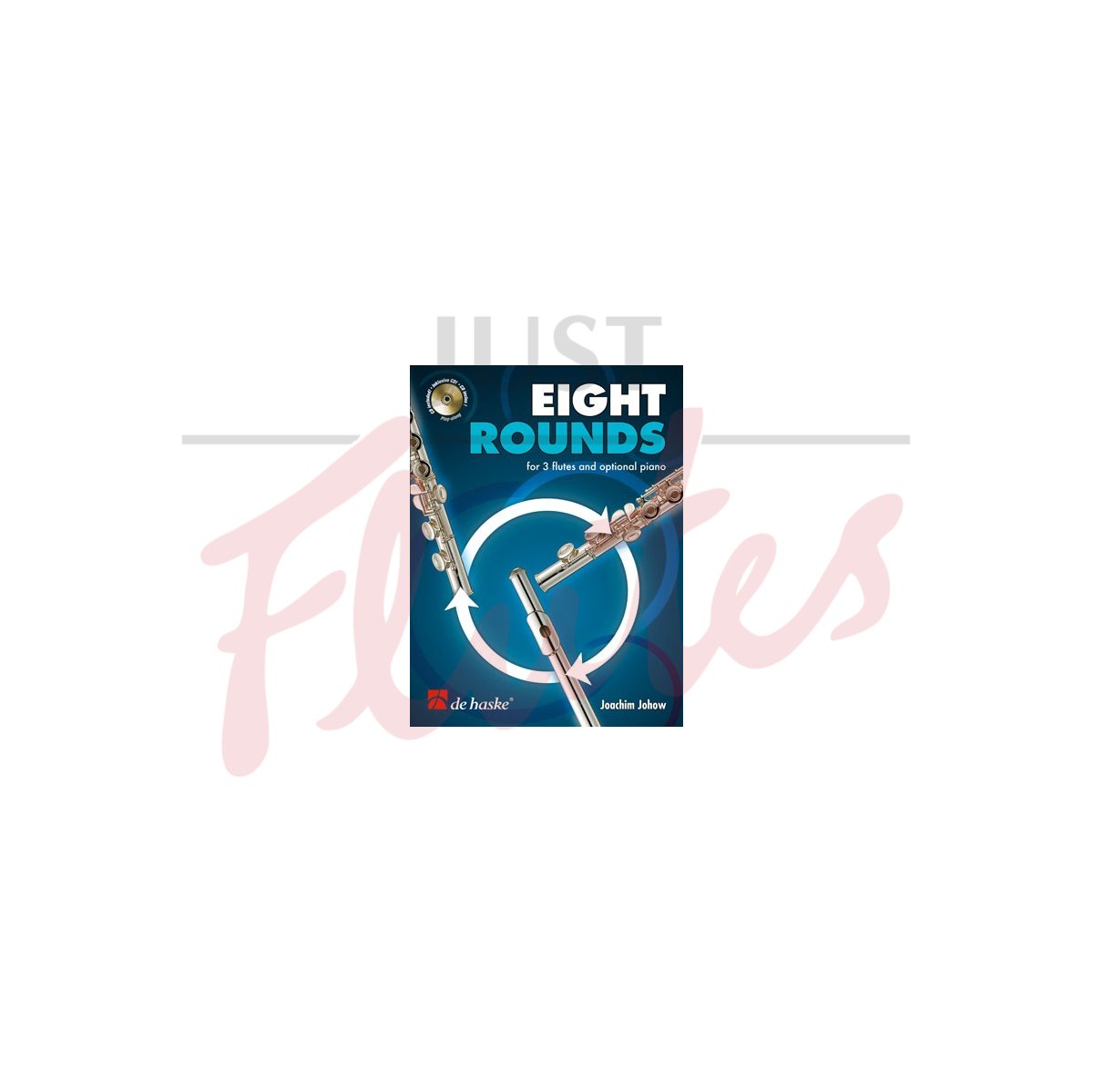 Eight Rounds for 3 Flutes and optional piano
Includes CD
From the Publisher
Everybody likes rounds! In addition to having fun, students learn many important things while playing rounds, such as sight-reading together, holding a part independently and making music by imitation. These books contains eight modern rounds for in various styles, that can also be accompanied by a staged performance - for effective and motivating lessons and sparkling performances! The optional piano part is included in the book, and on the enclosed CD.
Difficulty guide:
2-4
Difficulty level, roughly compared to ABRSM exam grades. 0 is beginner, 9 is advanced (beyond grade 8).
Contents
A LITTLE ROUND
MONDAY SONG
ROUND FOR EDVARD
SWINGING MINUET
TALKING FLUTES
THE KING OF THE FAIRIES IS COMIN'
THREE BIKES
TIPTOE CATS
Publication inlcudes one flute part and accompaniment CD. There is no separate piano part.