Eclipse 2017 Jackson Hole for Mixed Ensemble
Award-winning product
Staff Pick

Staff Pick
"Something different!"
Sarah Bassingthwaighte writes very colourful music and this fabulous piece is no exception. She uses instrumental texture extremely well and captures her subject matter of before and after the Eclipse with confidence and skill. The 'Before' is all evocation and expectation with languid triplets and strange harmonies contrasted with jazz feel-good music. There is then a 5-15'' pause for the Eclipse itself. The 'After' builds from those strange chords to plaintiff melody and on to more lively rhythms. The style is best described as hybrid and in this case it really works!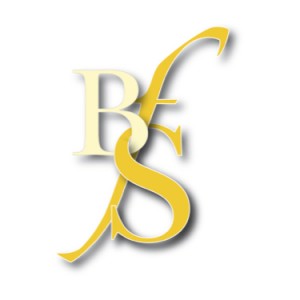 Pan - Journal of the British Flute Society
Written for flute, oboe, clarinet, vibraphone, percussion, piano and strings, Eclipse 2017 Jackson Hole is a programmatic piece in two distinct halves: the first is the build-up to the titular eclipse, and the second describes stargazers listening to their radios while travelling home.
Bassingthwaighte uses minimalist composition techniques in the first section, building momentum through repeating rhythmic cells that are superimposed on top of each other, often in cross-rhythms. This creates a steady pulse that has an essence of lilting which, combined with relatively functional harmony and chord progressions, makes for an easy listening experience. The final section, quoting various pieces of music that may be heard in different cars as they drive home, is gimmicky and almost feels like a separate idea for a piece, or a game of musical bingo which could provide an opportunity for audience engagement.
The work is easily accessible to both performers and listeners and in the right performance context could provide a moment of lift within a programme.
Gavin Stewart
From the Publisher
Composer's Notes
"This piece is intended to recreate a particular experience of the 2017 solar eclipse musically. Before the eclipse, there is the quiet excitement of the upcoming event. Things feel a little unusual, the light is different, the animals sense something. Dogs barking, the birds are quiet. This is reflected in the music with ethereal sonorities and shifting rhythms. There is a sense of the familiar, but subtly different."
Winner: NFA Newly Published Music Awards 2020
Performance duration (approx): 10'
Difficulty guide:
9
Difficulty level, roughly compared to ABRSM exam grades. 0 is beginner, 9 is advanced (beyond grade 8).
Item Details
Instrumentation
Part 1: Flute
Part 2: Oboe
Part 3: Bb Clarinet
Part 4: Vibraphone
Part 5: Percussion
Part 6: Piano
Part 7: Violin
Part 8: Viola
Part 9: Cello
Category:
Music for Chamber Groups with Keyboard
Publisher:
ALRY Publications
Publisher's reference:
CM155
Our Stock Code:
1468830
Media Type:
Paperback - Score and parts (19 pages [score])