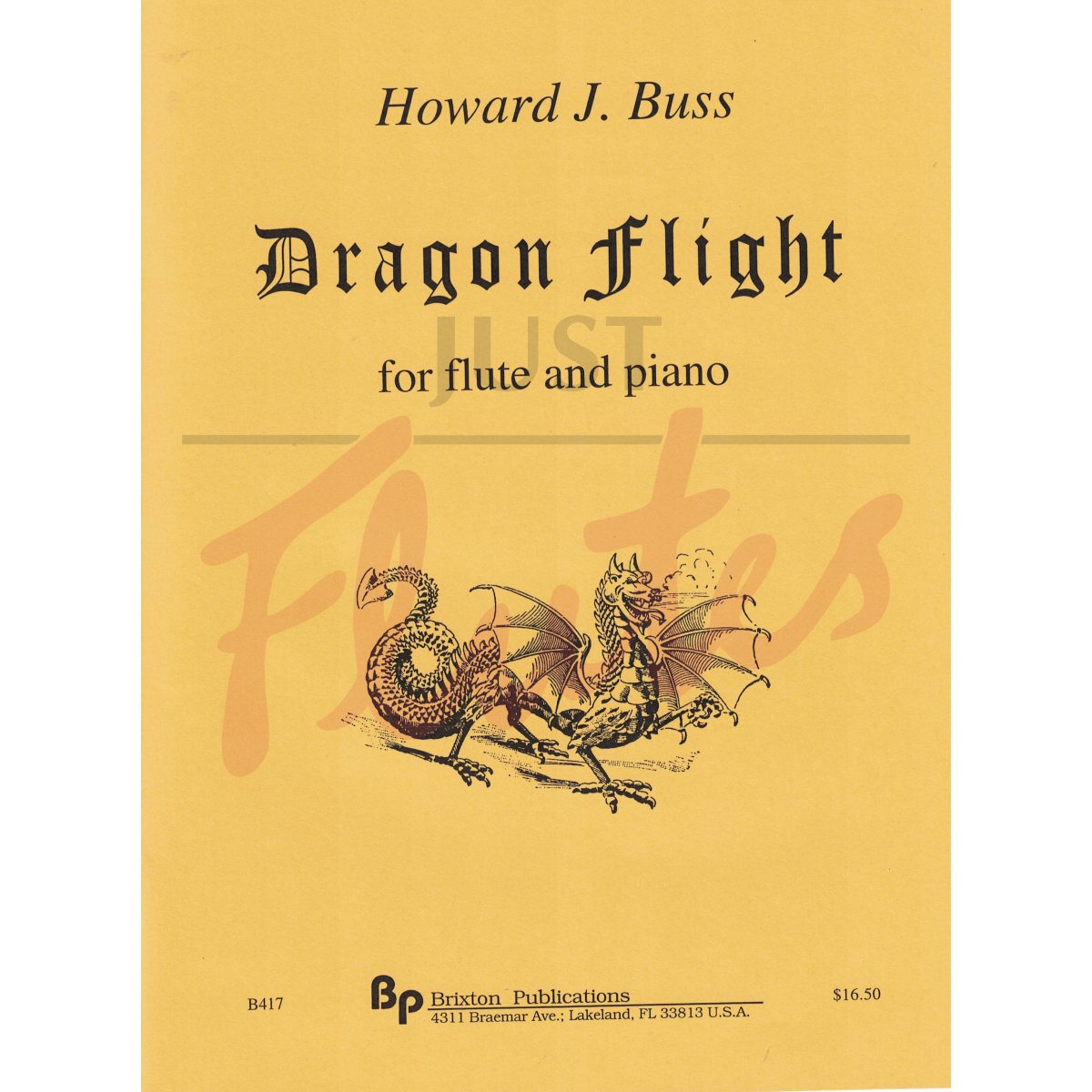 Dragon Flight for Flute and Piano
Staff Pick

Editor's Choice
Staff Pick
"Challenging!"
If you're a fan of difficult contemporary music then this energetic work is definitely for you. It's programmatic - a day in the life of a dragon. The modern techniques used are very imaginative. The 'reptilian hiss' involves air only, there are pitch bends, trilling whilst flutter tonguing, and four note 'hyper-trills' which are very effective. It's the powerful rhythmic drive that really excites here though and you'll have a great time performing it!
From the Publisher
An colorful engaging work that evokes a fantasy world in which a dragon awakens and takes flight. Looking for a work that can showcase your technical prowess and musicality to dazzle an audience? This is it!
Performance duration (approx): 7'00"
Difficulty guide:
9
Difficulty level, roughly compared to ABRSM exam grades. 0 is beginner, 9 is advanced (beyond grade 8).