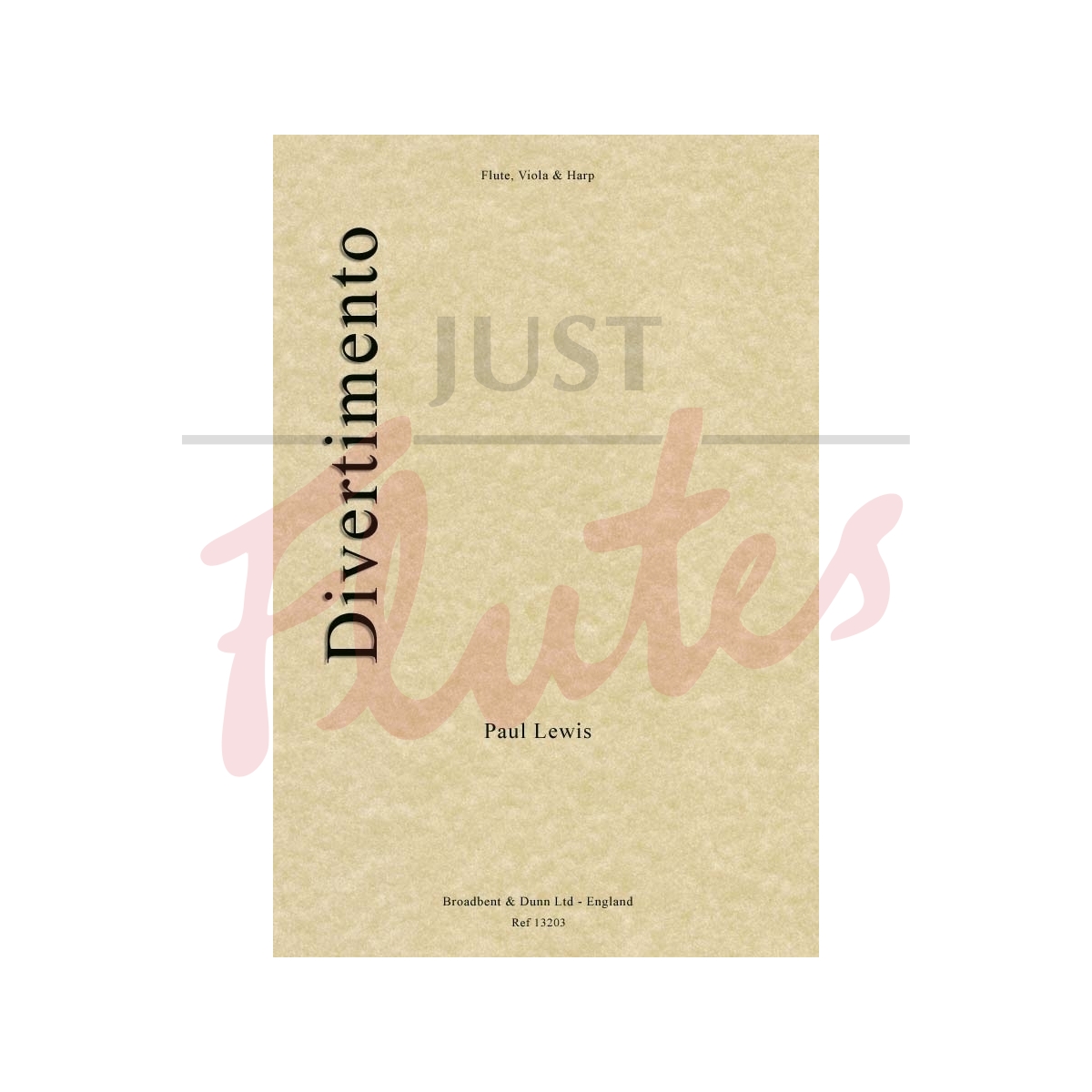 Divertimento for Flute, Viola and Harp
Interesting, worth a look
Our Description
A happy work and full of Gallic charm. Many pieces for this combination are moody and introspective and so this can be a very good balancing work in a concert programme. It is fun to play and audiences love it. It is Paul Lewis' most popular and often played chamber work, and has been broadcast on Classic FM Radio and performed in concert by many trios including the world famous Nash Ensemble. For teaching studios, schools, colleges, conservatories, libraries and professionals.
Review: "This is a very valuable addition to the limited but significant repertoire for flute, viola and harp trio. I have programmed it with Debussy's sonata and it fits extremely well into concerts and well received. Technically challenging for all instruments and cleverly crafted together. The middle slow movement is typical of Paul Lewis's charming middle movements, with a graceful melody appearing in all instruments in turn, before a final lively waltz movement incorporating flutter tonguing and changes of tempi." - Dr. Rachel Smith DMA, MA, BMus (Hons), FTCL - October 2012
Difficulty guide:
9
Difficulty level, roughly compared to ABRSM exam grades. 0 is beginner, 9 is advanced (beyond grade 8).