De Cartes et d'Estampes for Three Flutes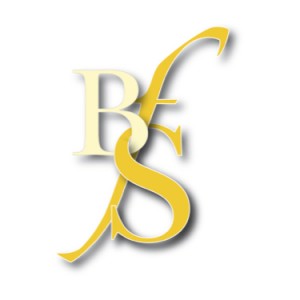 Pan - Journal of the British Flute Society
This trio for flute, alto (doubling on flute) and bass was a Finalist in the NFA's 2019 Newly Published Music Competition. A substantial work lasting around 20 minutes, the piece is in five movements, and takes its title from a quote from Baudelaire, which translates as:
To a child who is fond of maps and engravings
The world equals his desires and expectations
The piece was written for the French ensemble Trio d'Argent—Le Souffle nomade, who gave the first performance in 2014. The composer (who is also a pianist) suggested that piano improvisations could take place in between each of the movements. I had not previously heard of Karol Beffa, but his biography reveals an impressive career, first as a child actor, and then as an academic, with degrees in four different subjects as well as no less that seven separate Premier Prix from the Paris Conservatoire. His musical career encompasses piano performance (including improvising music for silent films and appearing as a concerto soloist) and composition for concerts and films.
The trio opens with a punchy 7/8 rhythm, with a strong groove quickly establishing itself before syncopations threaten to disrupt the position of the downbeat. Key clicks add a further percussive element, and this short, but strong movement provides an attention-grabbing opening to the work.
The second movement is marked swaying, and features more gentle syncopations, with different combinations of duos playing in rhythmic unison while the third part provides different countermelodies. The first flute eventually establishes a cantabile melody over the accompaniment of the two lower parts.
The work's central movement has the feel of a toccata; semi-quavers fly through all of the parts with accents placed on off-beats to create an additional sense of energy. There are many quiet moments in this movement, where the tension seems to build before sudden moments of dynamic contrast appear and disappear.
The fourth movement, marked avec swing, features repeated patterns and rhythmic unisons, requiring an excellent sense of rhythm amongst all of the players. Despite the unisons, the close and often dissonant harmonies combine with changes of texture to keep a sense of movement throughout.
The final movement is also based on strong rhythms and offbeat accents and the dynamics, which are mostly at the soft end of the range, help to add a sense of intensity and tension.
There are clear influences from a range of musical styles in Beffa's writing, combining jazz harmonies and rhythmic energy with contemporary classical music. The piece is ideal for a trio who have played with each other for a while and have achieved a homogeneity of sound, and a collective strong rhythmic sense. Much of the music requires a tight and precise sense of ensemble, so it is likely to require some detailed rehearsal time, but this is worthwhile for such an enjoyable, and substantial work.
Carla Rees
From the Publisher
I was inspired by the kind of exotic sounds and music worlds so masterfully championed by Trio Argent, to whom the work is dedicated. The title is a quote from Charles Baudelaire's Le Voyage, a poem dedidated to Maxime Du Camp:
'To a child who is fond of maps and engravings,
The world equals his desire and expectations'
Performance duration (approx): 20'00
Difficulty guide:
9
Difficulty level, roughly compared to ABRSM exam grades. 0 is beginner, 9 is advanced (beyond grade 8).
Movements
Immuable
Chaloupe
Obstine
Avec swing
Rythmique