Dakota Summer: Scenes from the Prairie for Four Flutes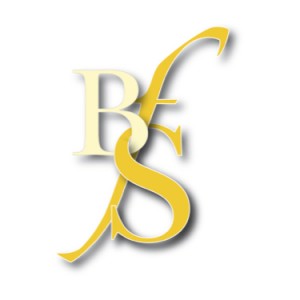 Pan - Journal of the British Flute Society
This is an attractive programme piece for four players, in five short movements, evoking pastoral scenes from the Dakota Prairies. Flute 1 doubles piccolo, flute 2 is C flute throughout, flute 3 doubles alto and flute 4 doubles on bass. There are a couple of swift but manageable instrument changes. It's clearly printed on good quality paper with sensible page turns and the most challenging parts are in parts 1 and 2, although there is plenty of interest for each part. It is around nine minutes long in total. This piece is well worth learning; it is sweetly melodic and is well written for the four players.
Summer Skies opens with a languid, hazy feel, then brings in semiquaver sextuplets alternating between flutes 1 and 2, mimicking birds high above. Movement 2, Fields, is faster and more energetic, with fast semiquaver movement to depict the machinery and human activity. Movement 3, Country Church is a Swedish hymn, with bell effects, leading straight into movement 4, Dakota Dance, a lively folk song for piccolo and 3 C flutes. The final movement, Cemetery and Sky takes us back to an elaborated version of the opening movement and to a reflective end.
Pre-Covid I was working towards a performance of this with the Mid Sussex BFS adult amateur flute ensemble, all playing at at least Grade 8 level, who really enjoyed it. This would be suitable for an advanced school flute choir and is very audience friendly. I would include this in a lunchtime or evening concert with my
own flute quartet, hopefully in the not-too-distant future!
Anne Hodgson
From the Publisher
Dakota Summer is a gem of Americana, charmingly portraying the landscape of a Midwestern summer afternoon. The 9-minute work for mixed flute quartet evokes moods, feelings, and imagery of a hot summer day, as well as the musical depictions of a Sunday prayer, a barn dance, and a silent cemetery. Dakota Summer is scored for 4 C Flutes, with the 1st doubling Piccolo, 3rd doubling Alto, and 4th doubling Bass.
"Dakota Summer is a program work that portrays the landscape of a summer afternoon in the Midwest. I attempted to create musical poetry that would evoke not only the moods and feelings of a hot summer day, but also visual imagery. Summer haze, insects, clouds, birds, tractors, waving fields of crops, Sunday prayer, a barn dance, and a silent cemetery are all portrayed." - Jonathan D. Campbell
Performance duration (approx): 9'00
Difficulty guide:
7-8
Difficulty level, roughly compared to ABRSM exam grades. 0 is beginner, 9 is advanced (beyond grade 8).
Movements
Summer Sky: Clouds hang in the bridht, blue sky. The horizon stretches in endless prairie. A flock of birds erupt from the grass, insects swirl in the sunlight. The clam returns, the heat intensifies.
Fields: Farmers busy themselves with machinery. The sun shines on crops waving in the breeze.
Country Church (Bred Dina Vida Vingar): An old church stands in the prairie. A bell calls the people the worship, and they sing a Swedish hymn.
Dakota Dance (A Kiss for a Fig): A single dancer is joined, one by one, gradually breaking into a kaleidoscope of movement.
Cemetery and Sky: Behind the church lies an old cemetery. The headstones bask silently in the sun. Our attention returns to the vast sky, filling the prairie with quiet light.
Item Details
Instrumentation
Part 1: Flute doubling on Piccolo
Part 2: Flute
Part 3: Flute doubling on Alto Flute
Part 4: Flute doubling on Bass Flute
Category:
Flute Quartet Music: Four Mixed Flutes
Publisher:
Falls House Press
Publisher's reference:
FH0503
Our Stock Code:
1498592
Media Type:
Paperback - Score and parts (28 pages [score])