Curtain Up! Duos 1 for Two Flutes [Playing score(s)]

Staff Pick
"Another good book of duets!"
Although you probably have plenty of books of flute duets in your teaching bag already there's always room for another! Why this one? Firstly it's beautifully produced so it looks great on the music stand - a real bonus when attempting to entice reluctant duet players! Secondly the content is varied. The addition of pieces by Bartok and James Rae is great and means that you have plenty more style options at your disposal. Thirdly it's good value and will last years. Enough said.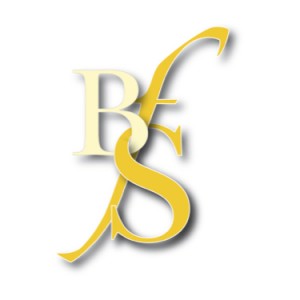 Pan - Journal of the British Flute Society
This compilation of 25 'easy to middle-grade' duets from the 1700s to the present day is a fantastic addition to the library of anyone who teaches flute or plays with others. There are pieces here which you may already have in other books, but this collection is particularly well-chosen, mixing different styles and levels of difficulty. Starting with baroque dance movements from the likes of Boismortier and Blavet, it moves onto Devienne and Haydn, to Rossini, more dances from Bartok, and then modern compositions from James Rae and Maria Holzeis-Augustin. The latter's Tonia is a particularly fun introduction to some easier extended texhniques, with key clicks and a 'tfffff' sound featuring in the middle section. The pieces are suitable for players from around Grade 3 upwards. Generally, the second part is lower, but both parts are interesting and present differing challenges. In particular, there are opportunities to work on careful coordination when both parts have the same rhythm, on communication where there are changes in tempo, and on tuning where the parts are far apart in pitch.
The printing and layout is incredibly clear, with no akward page-turns - a really well thought-out and enjoyable publication. Having used this in many lessons recently, a number of my students have gone straight out to buy their own copies - a definite recommendation!
Rachel Shirley
From the Publisher
The flute duet has been a favourite combination for centuries resulting in many fine compositions and arrangements, not least of which were of many operatic overtures and arias – the pop music of the day – making these "hits" available for people to play in their own home long before the gramophone was invented. "Bühne Frei!" or "Curtain Up!" (Book 1) is the latest release in the "Magic Flute on Stage" series and celebrates this tradition of music making with the minimum of resources. It includes original pieces from Blavet and Berbuigier, operatic arias from Handel and Rossini, and arrangements of Bartok, all topped off with some jazzy pieces from that master of woodwind teaching, James Rae. Easy to intermediate level and ideal for teaching, relaxing or concerts and competitions.
Difficulty guide:
3-6
Difficulty level, roughly compared to ABRSM exam grades. 0 is beginner, 9 is advanced (beyond grade 8).
Contents
Bourree from Six Little Suites Op.27 (Boismortier)
Minuet 1 & 2(from Op.27 (Boismortier
Gavotte & Gigue from Sonata Op.6 (Boismortier)
Rambourine from Les Indes Galantes (Blavet)
Romanza from 21 Light Duets (Berbiguier)
Polacca drom 21 Light Duets (Berbiguier)
Gigue from Xerxes (Handel)
Mio bel tesoro from Giustino (Handel)
Moderato from 25 Light Duets Op.55 (Kohler)
Moderato (Volksweise) from 25 Light Duets Op.55 (Kohler)
Duet No.2 from Six Duets (Vanhal)
Rondo (Muller)
Duet No.3 from Six Duets Op.73 No.2 (Devienne)
Die dustern Wolken trennnen sich from Die Jahreszeiten (Haydn)
Licht und Leben sind geschwachet from Die Jahreszeiten (Haydn)
Schon eilet froh der Ackermann from Die Jahreszeiten (Haydn)
Fra quai soavi palpiti from de Tancredi (Rossini)
Polster-Tanze from 44 Duos for 2 violins (Bartok)
Hungarian March (1) from 44 Duos for 2 violins (Bartok)
On and On (Rae)
Racing ~Demons (Rae)
Late ~Vacation (Rae)
Tonia (Holzeis-Augustin)
Item Details
Instrumentation
Part 1: Flute
Part 2: Flute
Category:
Duets for Two Flutes
Publisher:
Universal Edition
Publisher's reference:
UE35306
Our Stock Code:
1411447
Media Type:
Paperback - Playing score(s) (43 pages [score])