Concerto No. 1 for Flute and Piano
Shipping calculated at checkout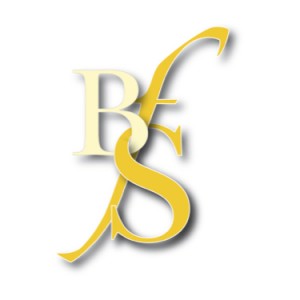 Pan - Journal of the British Flute Society
Zyman's first concerto is marvellous staple in the contemporary flute concerto repertoire. Premiered in 1991, this version with piano reduction will allow this magnificent work to find its way into more players' collections.
As with Zyman's sonatas, the concerto is filled with driving punchy and syncopated rhythms that gives the work a dancelike quality throughout. The flute part is technically challenging though definitely approachable with some tricky finger passages to iron out; however the rhythms are pretty straight forward— just don't rush!
In a typical fast-slow-fast structure, Zyman provides plenty of opportunity for the flute to dazzle, including two cadenzas. The whole range of the flute is explored with the finale reaching into the top B and C for sharply articulated explosions as the piece weaves through a wide range of characters. The first and last movements are powerful showcases with punchy accented melodic lines that are strong from the outset, but the second movement is hauntingly beautiful with a chordal texture underpinning the flute as it slowly builds up its melodies.
Originally scored for a small orchestra of 2 oboes, 1 bassoon, 2 horns, strings, and timpani the concerto has always sounded a little 'thin' when compared to those who use the full symphonic orchestra; however Zyman's uses this well as the piece provides much more of a chamber ensemble experience, as the parts closely dance around each other and solo moments are shared between flute and orchestra. This thinness is emphasised by the textures and harmonies used in the piece—homophony and unison often reign supreme which makes the moments where parts break away and melt into each other even more special.
This edition is a welcome addition to the concerto piano reduction repertoire. Hopefully we will start to see more performances of this fantastic piece!
Gavin Stewart
From the Publisher
Zyman's first major work for flute, CONCERTO NO. 1 is scored for a chamber orchestra of 5 winds, timpani, and strings. With this publication, the concerto is now available in print with a performance-ready piano reduction. Maria Canales premiered the work in 1991 with the Conjunto de Cámara de la Ciudad de México, which commissioned the 18-minute work.
Our Description
Winner: NFA Newly Published Music Awards 2022
Performance duration (approx): 21'00
Difficulty guide:
8-9
Difficulty level, roughly compared to ABRSM exam grades. 0 is beginner, 9 is advanced (beyond grade 8).
Movements
Allegro energico
Lento espressivo
Allegro animato