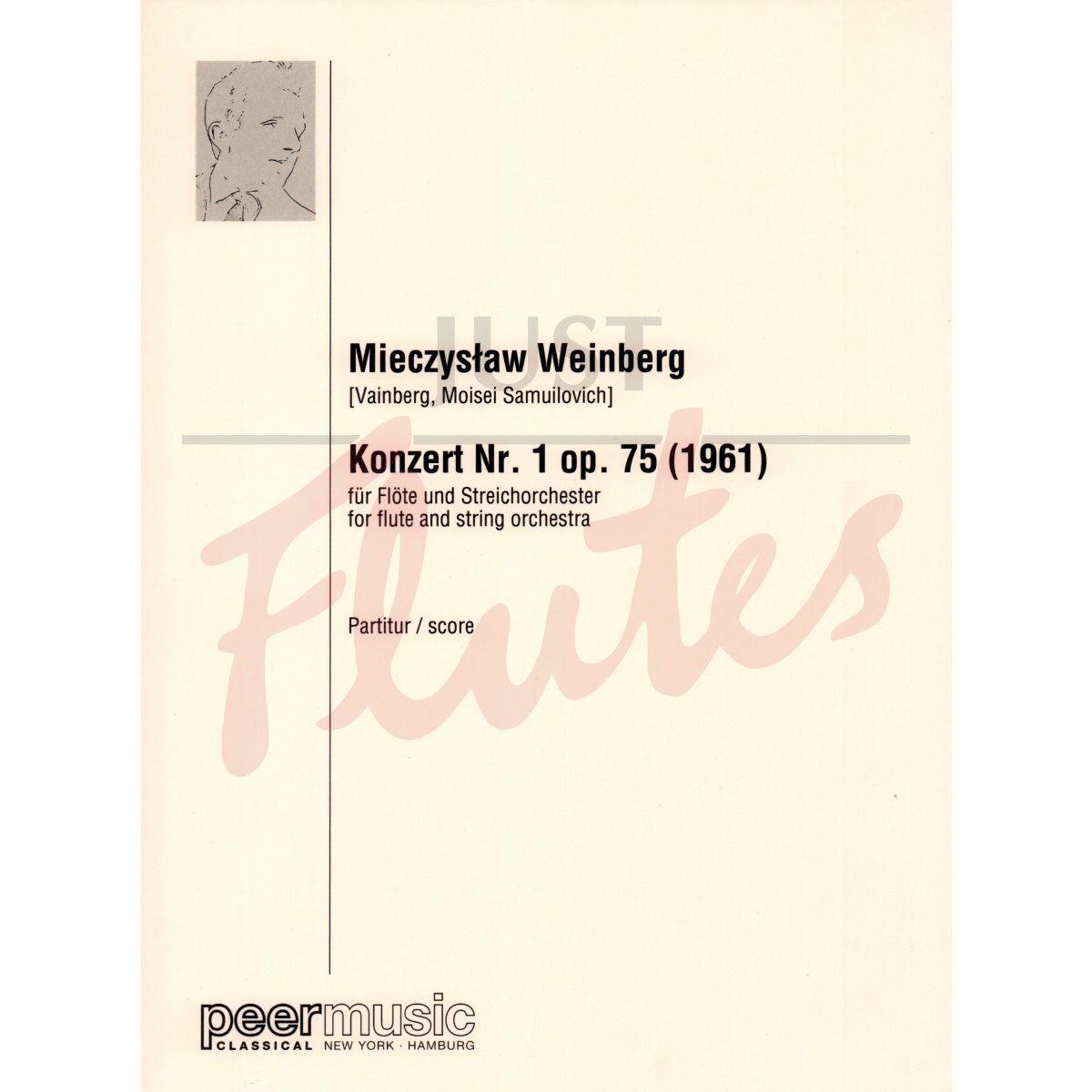 Concerto No 1 for flute and piano, Op75 (1961)
From the Publisher
The first movement is a dashing scherzo-like affair sustained at an almost consistant forte. Moving from D minor to the tritonal opposite pole of A flat minor, the slow movement unfolds as a dark hued, introspective passacaglia, making especially effective use of the low register of the flute. The finale opens with a Klezmer-like waltz, of the kind that tumbled often and easily from Weinberg's imagination. In this finale the flute inhabits an Arcadian world relating to that of Nielsen's Flute Concerto, casting occasional sideways glances towards darker regions, as if to remind both listener and performer not to sink too easily or deeply into their respective comfort zones.
Performance duration (approx): 18'00
Difficulty guide:
8-9
Difficulty level, roughly compared to ABRSM exam grades. 0 is beginner, 9 is advanced (beyond grade 8).
Movements
Alllegro molto
Largo
Allegro comodo