Colors & Moods Flute Volume 2
Includes CD
Shipping calculated at checkout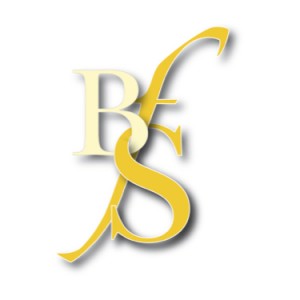 Pan - Journal of the British Flute Society
In each of the three volumes, the ten short diverse characterful pieces fit the description 'Colorful Playalongs'. The books are very clearly set out with a colourful cover and playalong CD containing each of the tracks with the flute, and then without. The accompaniments are fun and use varied instruments and percussion which can serve as a "training and playing partner". Some are flute duets, others are for solo flute, suitable for a group lesson or simply playing one of the solo parts along with the accompanying track. Volume1( would roughly suit Grade 1 students, and then 2 for Grade 2 and 3 for Grade 3, although none appear on the syllabi, so this could be used as an additional tool for the student. The main benefit is the young flautist can get used to playing along with a track and keeping to the beat while having fun with some imaginative melodies, and playable without too much effort. However, they do progress in terms of difficulty, bringing in more notes and rhythmic patterns to allow focus on these different aspects to increase technique as well as expression and musicality and getting used to playing and keeping time with an accompaniment. There's an introduction to each piece making coming in easy and with the catchy foot-tapping rhythms they get you in a good mood before you've played a note! The styles vary and are true to their titles, including a Salsa, Minstrels' Dance, Irish Dance and Flamenco to name a few. Highly recommended as something different for some fun.
Rachel Smith
From the Publisher
30 stylistically varied pieces for learning to play the flute. Everyone from the very start, children, young people, and adults are invited to go on a musical discovery tour; its colorful selection of pieces ranges from baroque sounds through dance forms like tango and flamenco right up to movie-soundtrack music.
The Colors and Moods pieces
increase in difficulty only very gradually
are and excellent addition to any flute method book
are, together with the second flute part, perfect for group lessons
will enrich the audition repertoire
are ideally suited, with the self-contained parano part, for concerts and competitions
The imaginatively-arranged playalongs
work like exercise partners and make home practice more delightful
awaden the desire for self-expression
establish tempo, develop fluent movement in playing, and train for sureness and stamina in performance and ensemble playing
Difficulty guide:
1-2
Difficulty level, roughly compared to ABRSM exam grades. 0 is total beginner, 9 is advanced (beyond grade 8).
Contents
No Man's Land
Minstrels' Dance
Classically
Time Never Sleeps
Prelude
Two Worlds
Once Upon a Time
Joe, Jim, Sally and Sue
Salsa
Item Details
Instrumentation
Part 1: Flute
Part 2: Flute
Category:
Duets for Two Flutes
Publisher:
Breitkopf & Härtel
Publisher's reference:
EB 8892
Our Stock Code:
1404364
Media Type:
Paperback (17 pages [score]); includes accompaniment CD