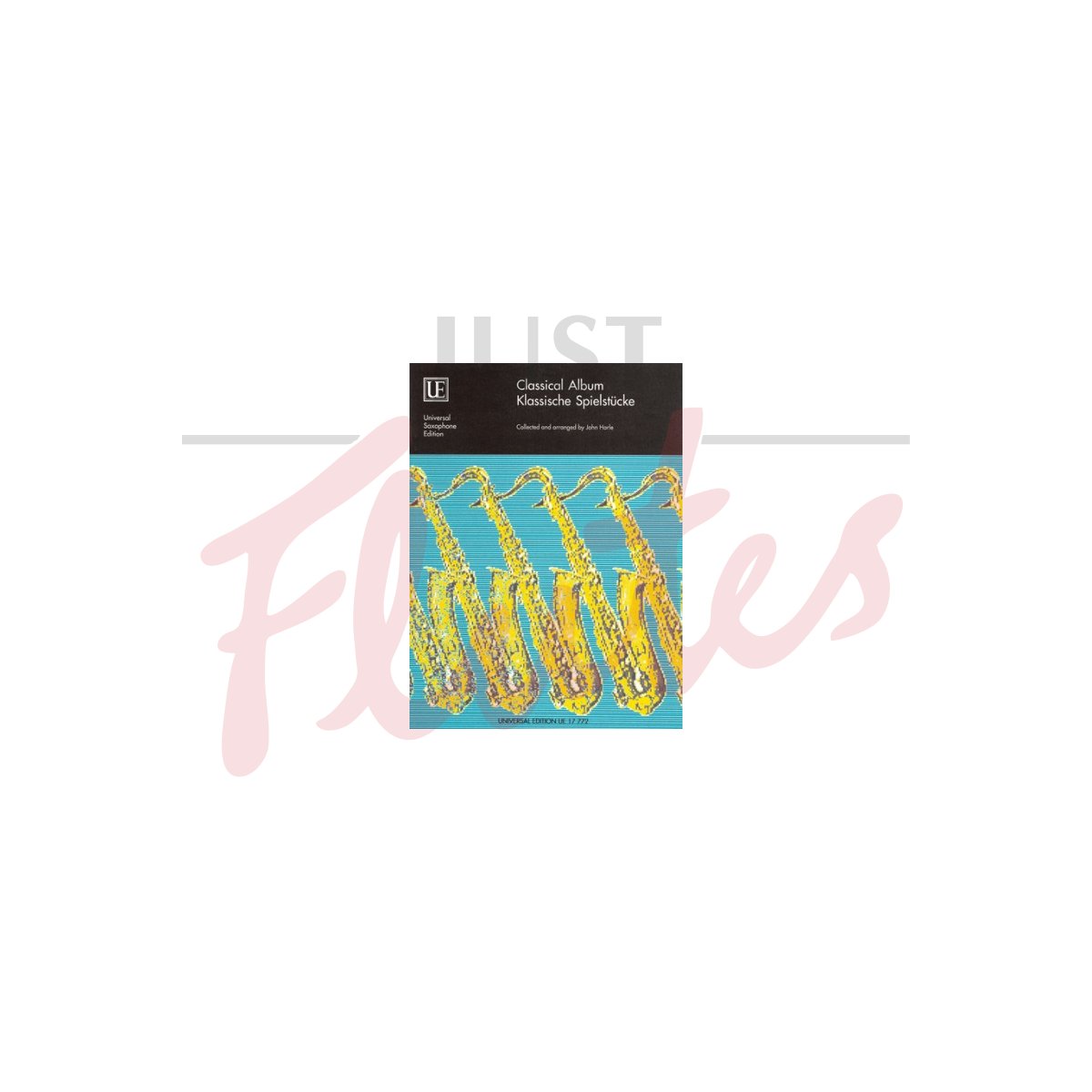 Classical Album for Sax (Eb/Bb)
Approved Exam Music
Recommended for the following exam grade(s):
ABRSM exam syllabus
Grades: 2
From the Publisher
John Harle is one of the world's leading saxophonists, and the most significant performer of the saxophone in the concert hall today. With over half a million record sales within the classical genre, he has popularised the classical saxophone, bringing it to the forefront of the public's imagination, whilst inspiring a wealth of new works for the instrument from composers of international recognition. (…)
He has had over twenty five concerti written for him, by composers such as John Tavener, Michael Nyman, Gavin Bryars, Mark Anthony Turnage, Michael Torke and Sir Harrison Birtwistle. (www.johnharle.com)
Difficulty guide:
2-3
Difficulty level, roughly compared to ABRSM exam grades. 0 is beginner, 9 is advanced (beyond grade 8).
Contents
Allemande Haydn
Sunday Brahms
Serenade Haydn
Chanson Triste Tchaikowsky
Old French Song Tchaikowsky
Bourree Handel
Minuet Mozart
Siciliana Handel
Sonatina Handel
Gigue Corelli
Courante Pachelbel
Minuet Haydn
Minuet Mozart
Village Dance Beethoven
Song from 'The Beggar's Opera' Pepusch
Gavotte Couperin