City Snapshots for Flute
Includes CD
Shipping calculated at checkout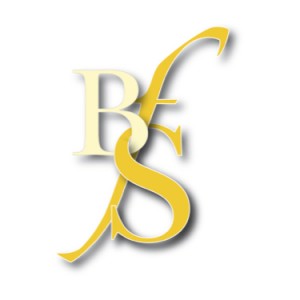 Pan - Journal of the British Flute Society
This Versatile collection of 12 short pieces will be popular with tachers and young students alike. The tunes are catchy and appealing to young learners, and each is inspired by a different musical style from around the world, including a lilting Irish jig, a pentatonic Chinese melody, an Argentinian tango and a lively Cossack dance. A CD accompaniment is included and 'teacher-friendly' piano accompaniments are available as a download.
The pieces themselves are ideal for children wanting some light relief in between the early grades, as they are fun and varied, whilst also being in a comfortable range and generally rhythmically straightforward. Playing along with the piano part or CD backing would be ideal for students looking for concert pieces. The advertised standard is Grade 0-2, although I think that most learners would probably be comfortable looking at them after taking Grade 1, with the most challenging being around or above Grade 2 level.
As well as being excellent as stand-alone solo pieces, the book also features optional second parts for each piece. These have the same rhythm as the first part but are usually a little lower, making them suitable for introducing less experienced students to ensemble playing. Clarinet and saxophone versions of this book are available, with all pieces sounding in the same key, meaning that this book could also be used with a larger wind ensemble, although because of this the flute parts are often in Bb major or G minor which may not be familiar keys for students of Grade 2 and below. Nevertheless, the light. characterful pieces and the versatility of this book make it a great choice for teachers, as well as being suitable for a child who has just taken a graded exam. Highly recommended.
Laura Beardsmore
From the Publisher
City Snapshots is a collection of twelve orginal solo or duet pieces with stimulating piano or CD accompaniment. They have been composed to introduce players at an elementary level to the various styles of music from major locations around the world. Both instrumental parts are playable by pupils of grade 0-2 ability and follow the same rhythm. All the pieces are composed in comfortable keys and ranges, both parts being written entirely in the low register. The piano parts are very 'teacher-friendly' and include chord symbols. City Snapshots for flute can be used in conjunction with the versions for clarinet and saxophone as the pieces are written in the same concert-pitch keys.
Although written for beginners (Grade 0-2), James Rae's "City Snapshots", for flute(s) and piano manages, even at this level, to capture the essence of music from around the world.
Amongst the twelve pieces, we find a waltz in Viennese style that could have been written by Johann Strauss himself, a dreamy blues from Manhattan, a Cossack Dance from Kiev and a lively Irish Jig to finish the world tour in Dublin.
An entertaining adventure for children – whether alone or in duet.
NB: piano parts can be downloaded free via the website.
Finalist: NFA Newly Published Music Awards 2020
Difficulty guide:
1-2
Difficulty level, roughly compared to ABRSM exam grades. 0 is beginner, 9 is advanced (beyond grade 8).
Contents
Mahatten Sunset (New York, USA)
Belvedere Waltz (Vienna, Austria)
Wembly Victors March (London, UK)
Oktoberfest Landler (Munich, German)
Little Polka (Prague, Czech Republic)
Montmartre Waltz (Paris, France)
Cossack Dance (Kiev, Ukraine)
Lotus Blossom (Shanghai, China)
Tango Argentino (Buenos Aires, Argentina)
Reggae Nights (Kingston, Jamaica)
Dromedaries at Dusk (Cairo, Egypt)
Liffey Jig (Dublin, Ireland)
Item Details
Instrumentation
Part 1: Flute
Part 2 (Optional): Flute
Category:
Duets for Two Flutes
Publisher:
Universal Edition
Publisher's reference:
UE21742
Our Stock Code:
1446357
Media Type:
Paperback (25 pages [score]); includes accompaniment CD