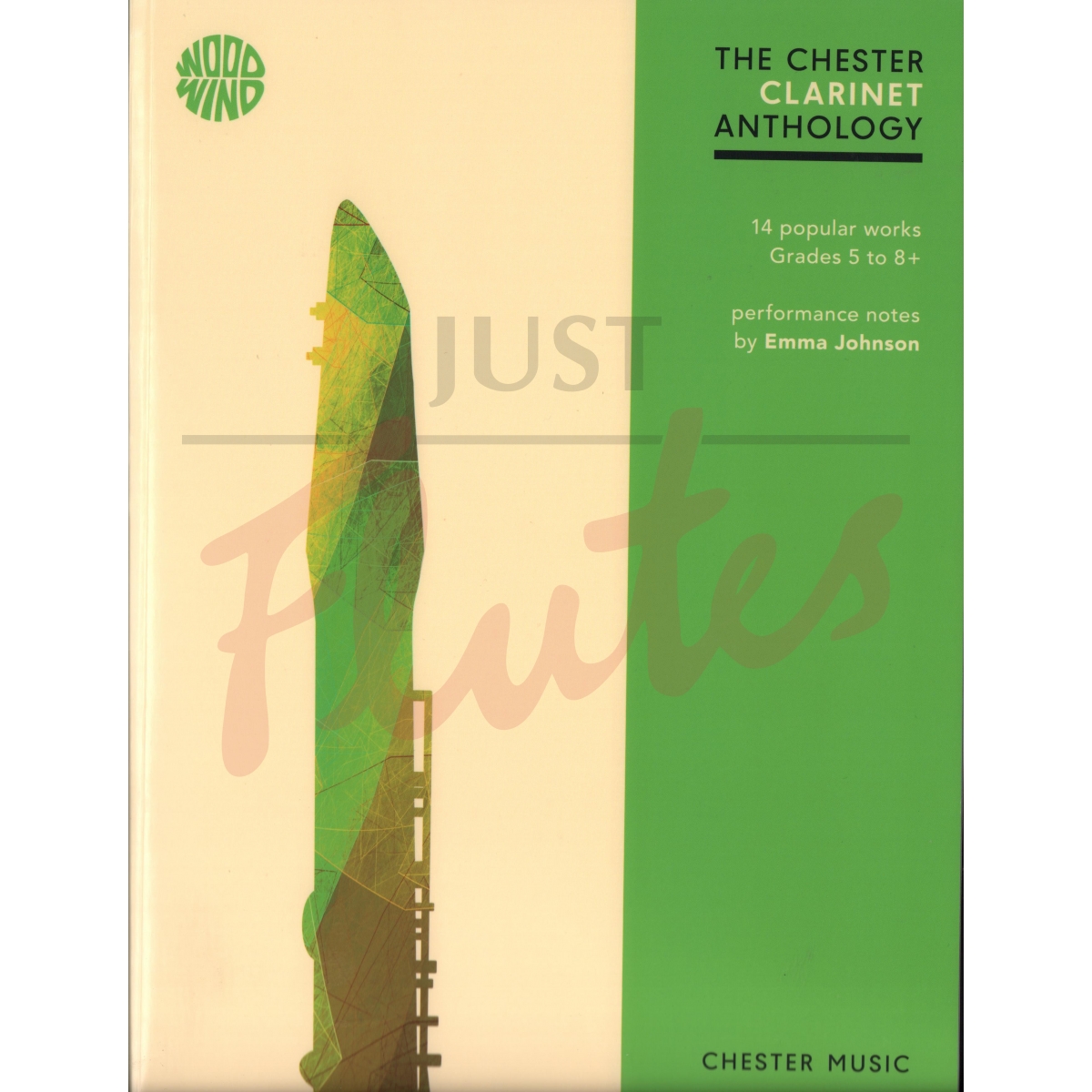 The Chester Clarinet Anthology
Compilation

Approved Exam Music
Recommended for the following exam grade(s):
ABRSM exam syllabus
Grades: 6, 7
From the Publisher
14 popular works for Clarinet with Piano accompaniment featuring selected works from the major exam board syllabuses, spanning Grades 5 to 8 and beyond. Includes pull-out part, and performance notes by Emma Johnson.
Difficulty guide:
5-8
Difficulty level, roughly compared to ABRSM exam grades. 0 is beginner, 9 is advanced (beyond grade 8).
Contents
Sonatina (Richard Rodney Bennett)
Tributes (Geoffrey Bush)
Sonata In B Flat (Cooke)
Suite for Emma (John Dankworth)
Sonata Breve (Pierre Max Dubois)
Tributes for Clarinet and Piano (Edward Gregson)
Sonatina For Clarinet And Piano (Joseph Horovitz)
Histoires (arr. Guy Deplus) (Jaques Ibert)
Dance Preludes (Lutoslawski)
Three Pieces (John McCabe)
Sonata for Clarinet and Piano, Op. 167 (Camille Saint-Saëns)
Three Intermezzi, Op. 13 (Charles Villiers Stanford)
No.3 from Three Pieces for Clarinet Solo (Igor Stravinsky)