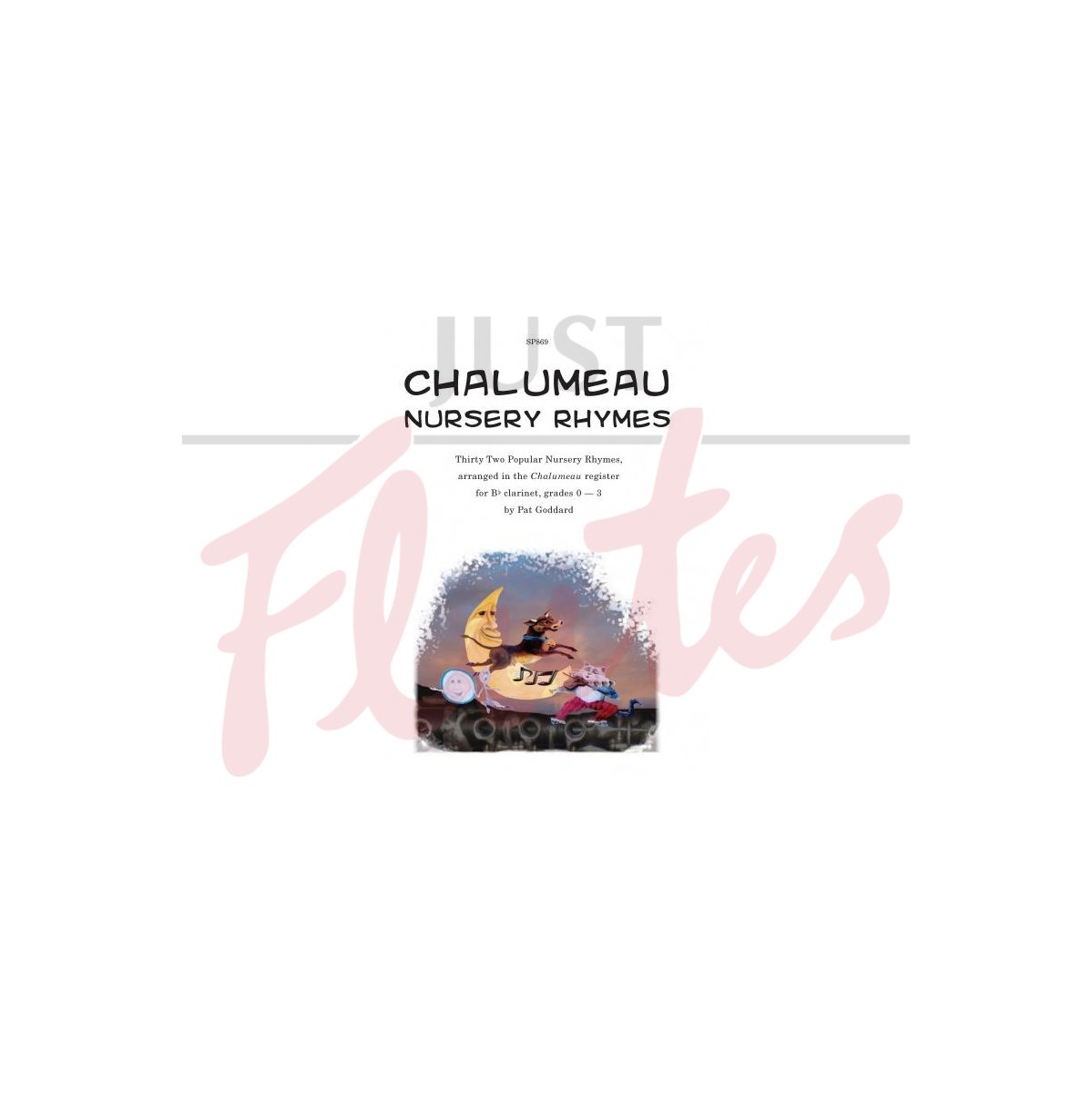 From the Publisher
Arranged in the Chalumeau register for Bb clarinet, for beginners upwards. Includes guitar/keyboard chord symbols.
Thirty two popular nursery rhymes with the words, arranged for solo Bb clarinet in the low "Chalumeau" register, with chord symbols for optional guitar and/or keyboard accompaniment.
Difficulty guide:
1-3
Difficulty level, roughly compared to ABRSM exam grades. 0 is beginner, 9 is advanced (beyond grade 8).
Contents
Ding Dong Bell
Baa Baa Black Sheep
Bobby Shaftoe
Girls and Boys Come Out To Play
Hey Diddle Diddle
Hickory Dickory Dock
Hot Cross Buns
Humpty Dumpty
Incy Wincy Spider
Jack and Jill
London Bridge Is Falling Down
London's Burning
Mary Had A Little Lamb
Mary Mary, Quite Contrary
Muffin Man
Oh Dear, What Can The Matter Be?
Oh, The Grand Old Duke Of York
Old MacDonald
Once I Caught A Fish Alive
One Man Went To Mow
Oranges and Lemons
Pat A Cake
Polly Put The Kettle On
Pop Goes The Weasel
Ride A Cock Horse
Rock-a-Bye Baby
Sing A Song Of Sixpence
The Farmers In His Den
This Old Man
Three Blind Mice
Twinkle, Twinkle Little Star
Yankee Doodle