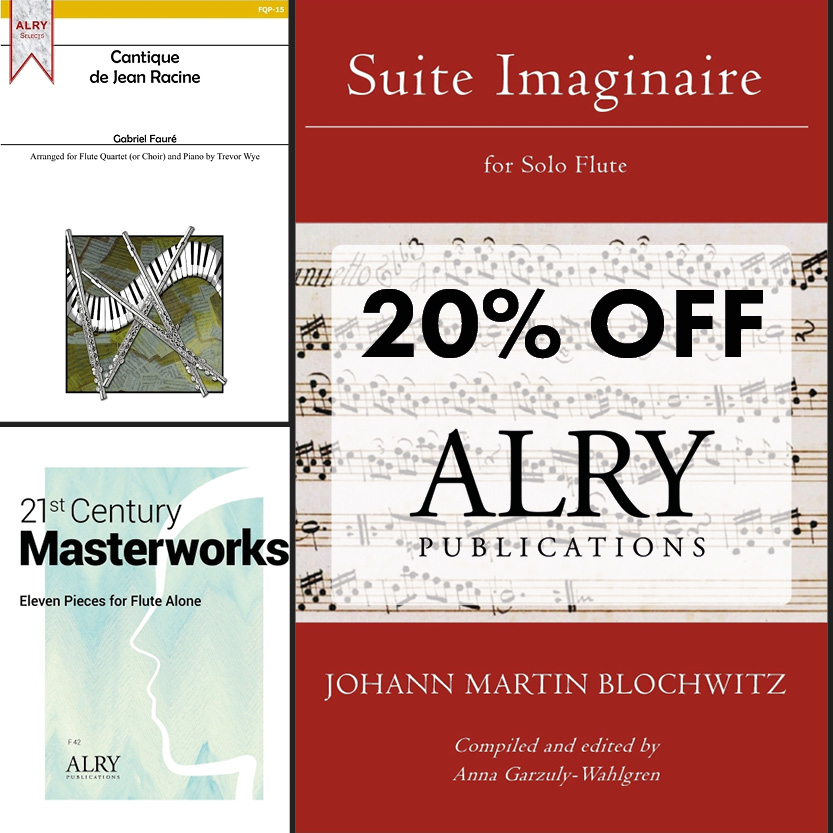 Chaco for Solo Flute
Shipping calculated at checkout

Staff Pick
"Well worth investigating."
This is a substantial piece of solo flute music which ebbs and flows dramatically and captures the essence of an ancient people. The opening is haunting and returns at the end. In between are episodes of differing rhythms, textures and note flurries which are often unsettling, sometimes very powerful, and which produce a work with plenty of variety and colour. This is both imaginatve and evocative and well worth investigating.
From the Publisher
Chaco, by Eric Scott Alexander, for solo flute was inspired by a visit made several years prior to Chaco Canyon. The canyon is found within Chaco Culture National Historical Park in northwestern New Mexico, and was home to thousands of ancestral Pueblo peoples up until about 1250 AD. Although the piece is not meant to be programmatic in the traditional sense, you may hear the whistling of dust devils and a squeaky gate moving to and fro in the dry New Mexico wind.
Performance duration (approx): 7'
Difficulty guide:
8
Difficulty level, roughly compared to ABRSM exam grades. 0 is total beginner, 9 is advanced (beyond grade 8).