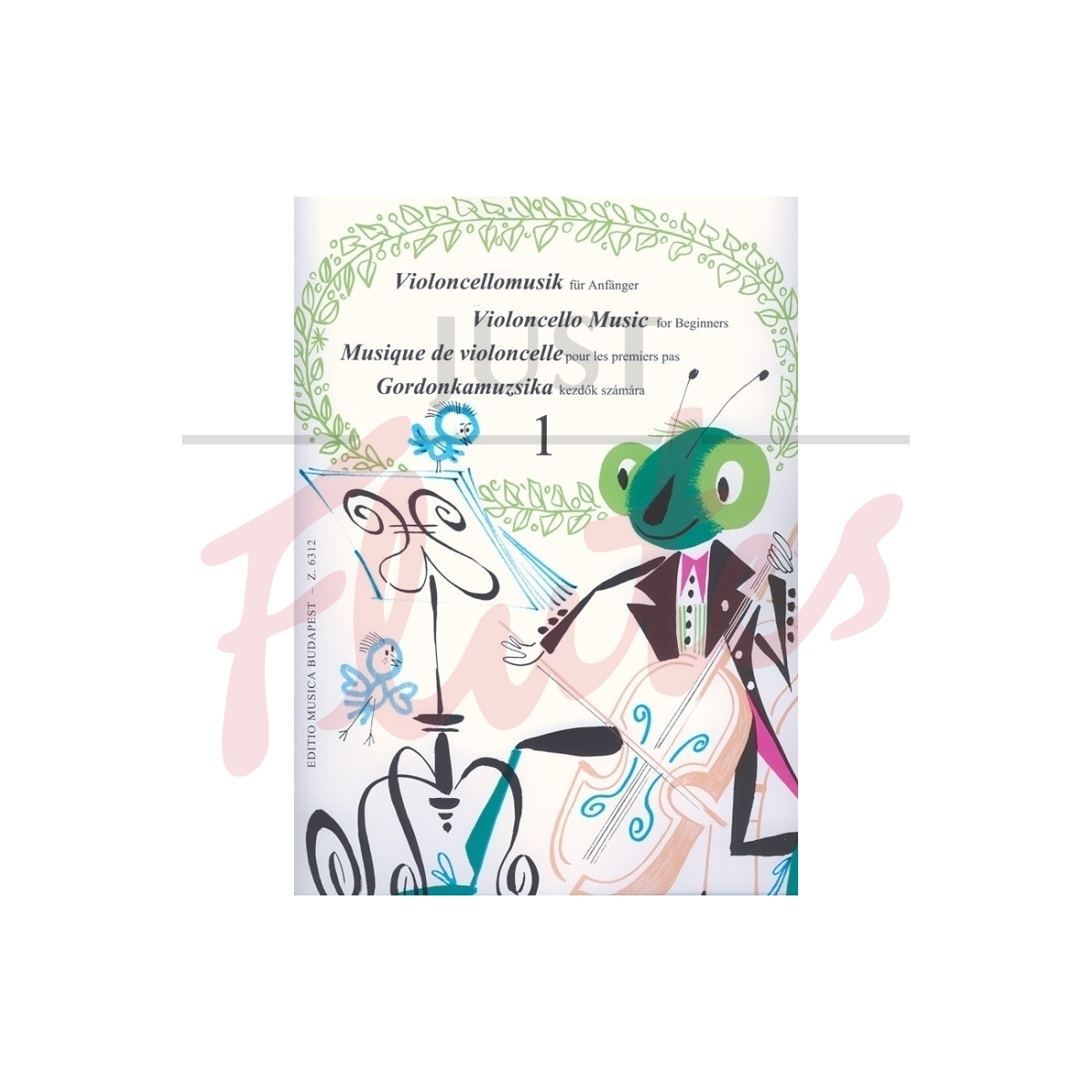 Cello Music for Beginners Book 1
Approved Exam Music
Recommended for the following exam grade(s):
ABRSM exam syllabus
Grades: 1, 2
Our Description
A collection of Popular classics and European Folk tunes arranged for beginning Cellists. Used on the early grades of both th e ABRSM and Trinity College examination boards.
Difficulty guide:
1-2
Difficulty level, roughly compared to ABRSM exam grades. 0 is beginner, 9 is advanced (beyond grade 8).
Contents
Reuenthal, N. von: May Song
Milán, Luys: Pavane
Ismeretlen szerző: German Dance
Purcell, Henry: Rigaudon
Eccles, J.: Minuet
Ismeretlen szerző: Hornpipe
Ismeretlen szerző: French Cradle Song
Daquin, Louis-Claude: Rigaudon
La Borde gyűjteményébÅ'l: Bourrée
Lully, Jean-Baptiste: Air
Rameau, Jean-Philippe: Rigaudon
Mozart, Wolfgang Amadeus: Chorale
Haydn, Joseph: Minuet
Mozart, Wolfgang Amadeus: German Dance
Mozart, Wolfgang Amadeus: Minuet
Mozart, Wolfgang Amadeus: Children's Game
Beethoven, Ludwig van: 'Das Blümchen Wunderhold' - Song
Küffner, J.: Ländler
Schubert, Franz: Lullaby
Schubert, Franz: Waltz
Schubert, Franz: Military March
Soproni virginálkönyv: Early Hungarian Dances
Bengráf József: Hungarian Dance
Hajdu Mihály: Two Pieces for Violoncello
Ács Lajos: Bear's Dance
Soproni József: Two Small Dances
Sugár RezsÅ': Old Hungarian Folksong
Szokolay Sándor: Small Suite
Járdányi Pál: Moderato
Mező Imre: Merry-making