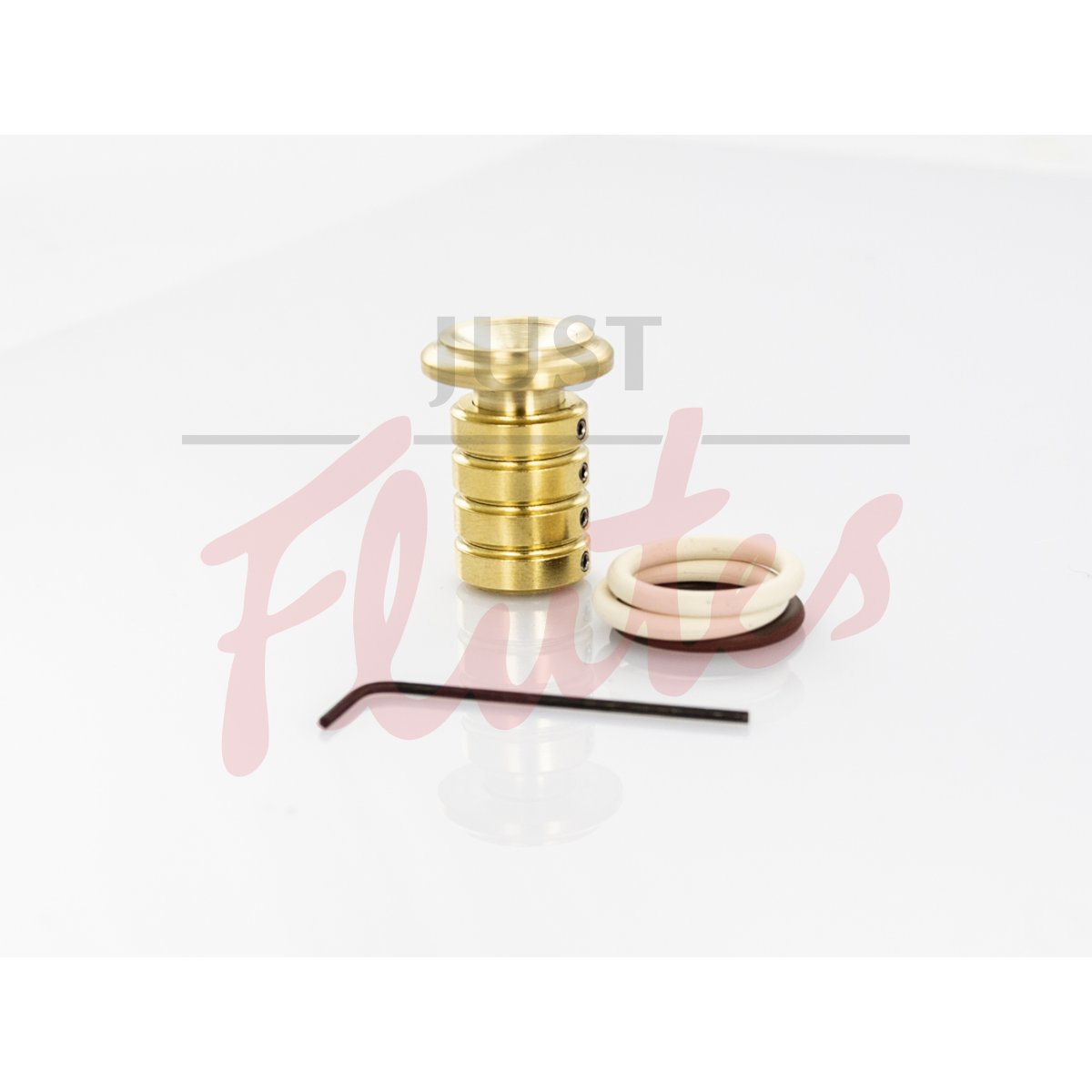 Celestine "Balance" Alto Flute Rexonator
Manufacturer's Description
This version has the same qualities as the Celestine Flute Rexonator Balance model. The difference is that it has an integrated custom-made adapter so that it fits perfectly inside your Alto Flute. It also has the 4 options of tonal sound among the brightest to the darkest through the O-ring to be selected according to your preference. It requires the sending of measurements as explained in the diagram, for its manufacture. Transform your beautiful unique sound into a sublime one. You have to try it, you will love it!
Our Description
Uncork your flute with the Celestine Alto Flute Rexonator! Cork has 15 times more contact area than the Rexonator O-ring, which causes the sound to be absorbed and suppressed. Cork also degrades and must be replaced, whilst the Celestine Alto Flute Rexonator is brass which maintains its quality and does not need to be replaced; no more annual cork replacement!
The Celestine Alto Flute Rexonator can be made to fit any headjoint, with the adjustable counterweight affecting the weight and balance of the flute whilst improving articulation, response, resonance and projection. The o-ring seal has minimum contact with the headjoint, which leaves an open acoustic space near the crown. The performance and response will remain stable forever, and articulation is stabilised making it difficult to crack a note.
Top tip: install with the O-ring in position but loose, then adjust the knut until you get a seal.
Please contact us to check the fit for your flute.
What's Included
Celestine Alto Flute Rexonator (fits 22.0mm-23.0mm)
4 Celestine Rings (extra weight = more balance and resonance)
Mini Allen Key
8 Silicone O-Rings

2 Black for darker colors
2 White for dark colors
2 Red for bright colors
2 Brown for brighter