Canción de Cuna for Flute and Piano

Staff Pick
"Sad but lovely!"
This is sad music but the breadth of the melodic lines frees this work from any sense of despair. The expressive writing allows the flute to rise above the accompanying figures and the improvisatory rhythmic style draws in the listener effectively. In a busy recital this would really add a moment of peace and tranquility!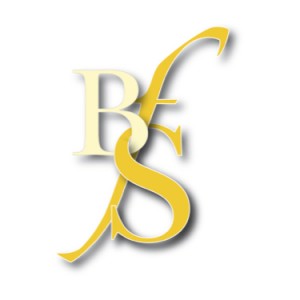 Pan - Journal of the British Flute Society
Commissioned by American flute player Cindy Anne Broz as a tribute to her late mother, the title of this work translates from Spanish as 'lullaby'. This piece for flute and piano is inspired by the lullabies the composer heard as a child and has a Mexican feeling throughout.
The work opens with a beautiful, cantabile melody in the flute; a lullaby theme that returns several times throughout the work. This is characterised by brief demisemiquaver runs, which help lend this melody its Mexican feel; the accompaniment comprises open fifths which help to give a sense of simplicity and primitiveness, evoking childhood. Later, the melody reappears shared between the two instruments, before a più mosso section provides a more rhythmic and lively contrast. This is more dance-like, but the prevailing minor key maintains a sense of melancholy. Musically, the flute part here is largely doubled in unison with the piano, although a syncopated figure in the accompaniment also provides a bit of additional rhythmic interest.
A brief reprise of the opening melody, this time in a different key and with a slightly sparser chordal accompaniment follows before the music returns to the più mosso tempo. A driving triplet section might have more impact if played a little quicker than the marked tempo (88 crotchet beats per minute), if the player is able. The piece concludes with a return to the initial tempo and lullaby melody.
The two main sections of this piece recur several times with little variation on each, and without an expressive performance might be in danger of sounding repetitive. Perhaps though, this is part of the work's programmatic design: a recurring lullaby from childhood. Nevertheless, this piece is likely to be popular with higher level players looking for a piece that is enjoyable and accessible to play. Zyman's melodic writing is pleasing to the ear and lends itself to expressive playing, and as such this is likely to prove as popular with audiences as with flautists.
Laura Beardsmore
From the Publisher
Cancion de Cuna is Spanish for "Lullaby." This poignant 7-minute work was commissioned by flutist Cindy Anne Broz in remembrance of her mother; Zyman responded with a lullaby of gentle beauty and a strong folkloristic Mexican feeling, inspired by the lullabies he heard as a child. Suitable for recitals, memorials, and many other settings.
Hourable Mention at NFA Newly Published Music Awards 2020
Performance duration (approx): 7'30
Difficulty guide:
8
Difficulty level, roughly compared to ABRSM exam grades. 0 is beginner, 9 is advanced (beyond grade 8).